Will Your Roofing Shingles Hold Up Against a Hurricane?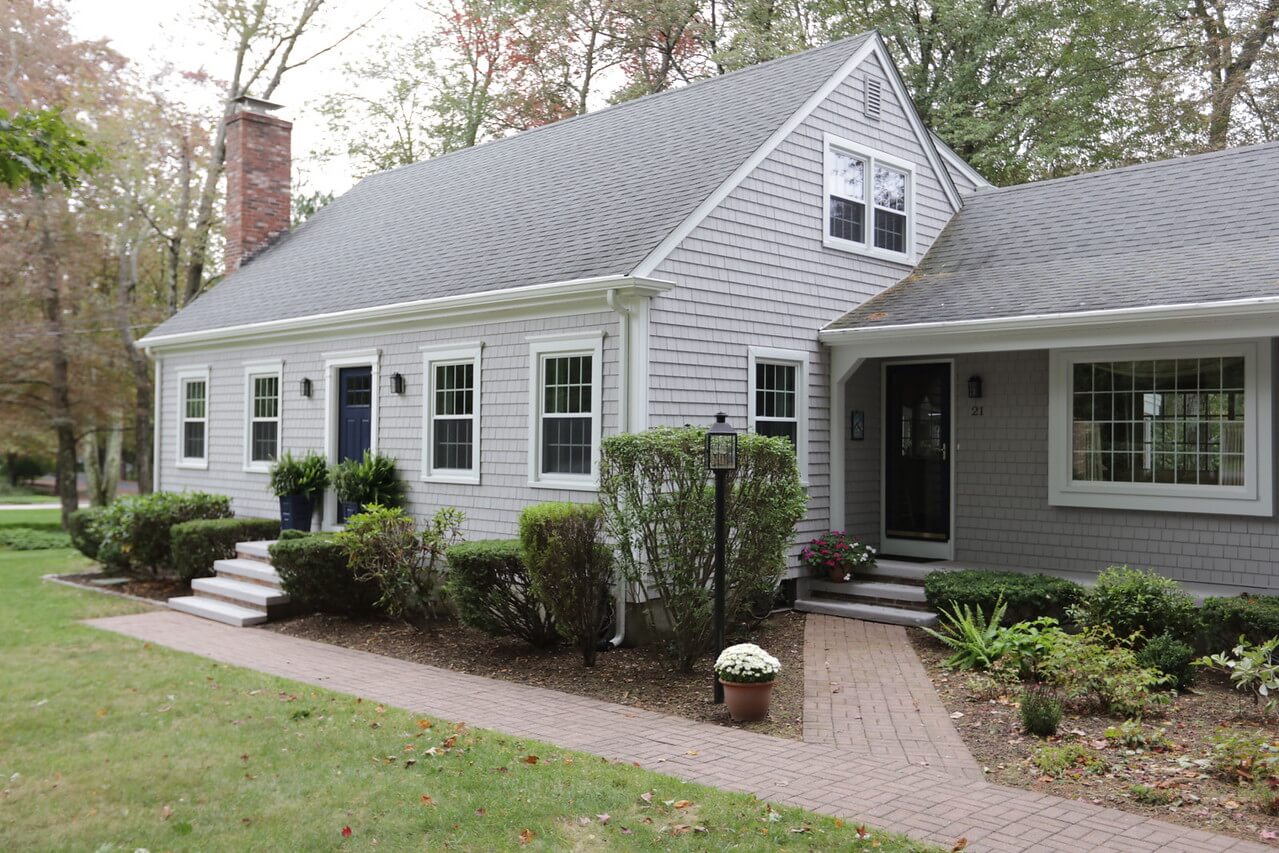 Architectural Shingles vs. 3-Tab Shingles
Every year, we can count on at least one hurricane or tropical storm making its way up the coast, hitting New England with high winds and rain.
2014's Hurricane Arthur brought flash floods and 50 mph winds when it hit our area as a tropical storm; and this month's tropical storm Joaquin, doused us with heavy rains and winds, serving as a reminder of what's ahead.
In the face of hurricane season, and with winter looming around the corner, does your roof stand a chance against harsh New England weather?
Well, if you're still using 3-tab roofing shingles, then your roof stands less of chance of lasting and holding up against tough weather than architectural shingles, which are heavier constructed. Let's examine 5 differences between the two shingles:
Architectural Shingles
1. Architectural shingles, also called dimensional or laminate shingles, weigh around 50 percent more than asphalt 3-tab shingles. With heavier construction, they offer greater protection and are are less likely to warp.
2. Because of their thickness, architect shingles can withstand winds up 130 mph.
3. Architectural shingles will last at least 25 years and come with warranties ranging from 25 years – lifetime.
4. Architectural shingles typically cost 20 percent more than 3-tab shingles, due to their superior construction.
5. Properly installed architectural shingles will increase the value of your home, due to their quality, durability, and popularity.
3-Tab Shingles
1. 3-tab shingles weigh less and are composed of less material than architectural shingles, giving them an inferior, flat layer that offers less protection to your home.
2. Because 3-tab shingles aren't as durable or heavy as architectural shingles, they can only withstand winds up to 60 mph, before they are at risk of being compromised or blown off.
3. 3-tab shingles' life expectancy is 12-15 years, so they don't come with very long-term warranties.
4. The simplicity of 3-tab shingles gives way to a lower price tag.
5. Today, 3-tab shingles are generally used on lower value homes, and their popularity is declining.
Although Architectural shingles cost slightly more upfront, they are guaranteed to last longer, and withstand the elements better than 3-tab shingles, offering you more for your money in the long run.
Additionally, as architectural shingles rise in popularity and performance, standard 3-tab shingles will begin to decline, and will leave a home feeling dated.
What type of shingles do you have on your home?
We're ready to help you get started with your project!
For a free estimate and consultation for your roofing, siding, or windows, call us at 401-438-1499 or email info@marshallbr.com.
Get helpful tips in your inbox
We send one email per month – that's it. Our goal is simply to help you navigate the world of home repairs.