Get to know why Marshall supports the ALS Association Rhode Island Chapter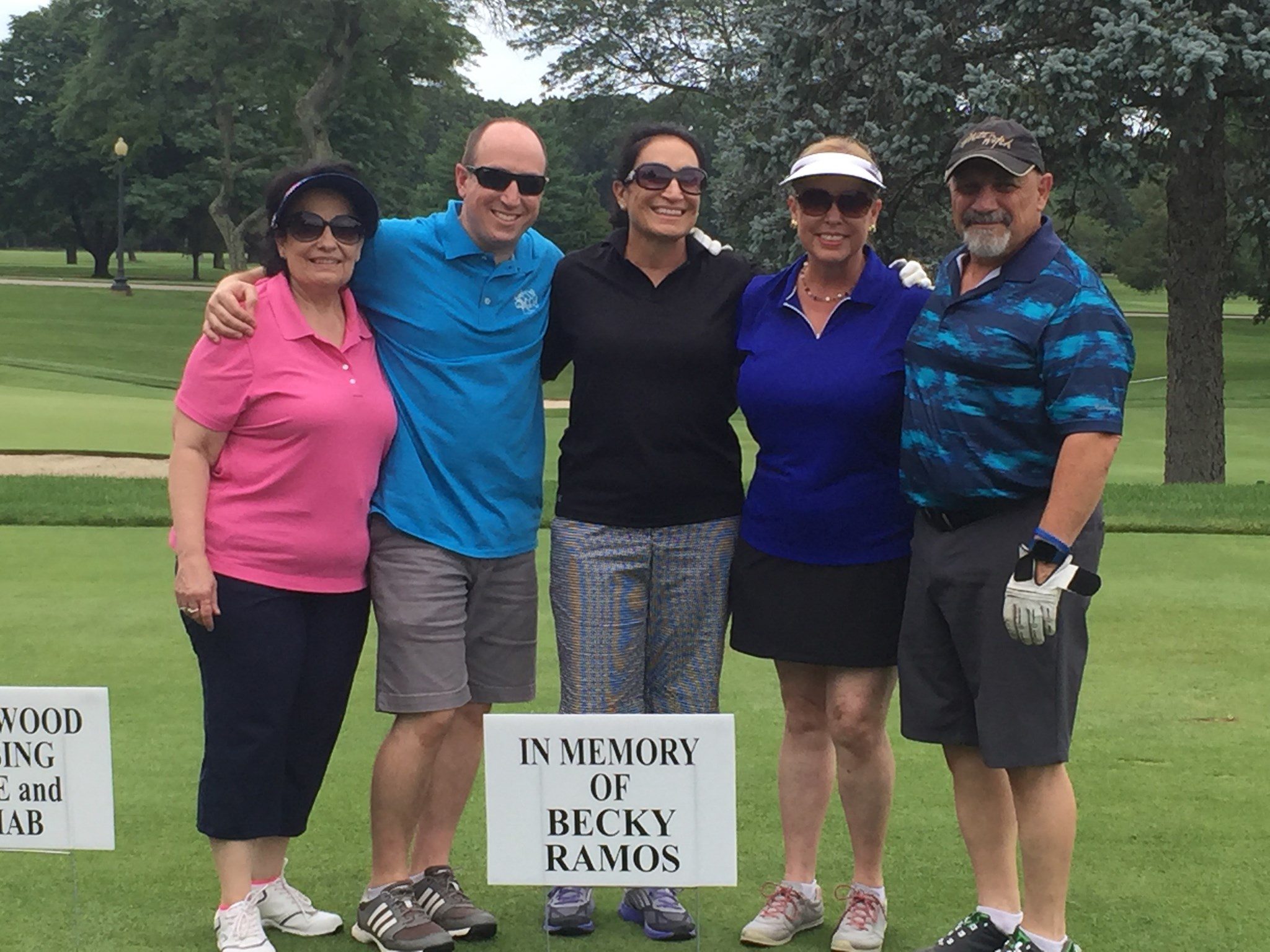 When it comes to local charities, there's an incredible amount of amazing organizations to support. At Marshall, we've built relationships with a few select areas that are near and dear to our team, including the ALS Association Rhode Island Chapter.
For those that don't know, ALS stands for "amyotrophic lateral sclerosis" and is also commonly referred to as Lou Gehrig's disease. Unfortunately, there is no cure yet for this progressive neuromuscular disease. This cause has directly affected the families of two Marshall team members, Jeff Ramos and Kasey Feijo, who have both volunteered their time to the Rhode Island Chapter's fundraising efforts.
As a previous board member, Jeff is a strong advocate for the services provided by the organization to individuals and families who are currently battling ALS. We sat down with Jeff to talk about his experience and shed some light on the important work ALSRI is doing.
How did you originally hear about ALSRI?
"When my sister Becky was diagnosed with ALS in her early 60s, it was a shock to all of us. She was an active person who loved golf, scuba diving, and enjoying life. Before she passed away, we attended a few events put on by ALSRI, to show support for her. Our favorite event together was the walk, which we still participate in today. Our team name has always been "Becky's Turtles" which she picked out, based on her love for turtles. Over the years we've had as many as 30 walkers on our team who all knew what a remarkable individual my sister was."
What made you want to become a board member and fundraise for the organization?
"I was looking for ways to honor my sister and her experience, it seemed like an obvious choice to continue to dedicate my time to helping further the mission of an organization that was helping so many families. My sister never took advantage of all of the wonderful resources and opportunities provided by the RI Chapter, but I can see the direct impact it has on so many families. It's very expensive to make life comfortable for a person with ALS, including building ramps, getting scooters and wheelchairs, providing accessible transportation, offering support to families, among many other needs. ALS can affect both young and old people, plus it can present itself starting from different parts of the body, meaning the needs – and expenses – can vary greatly."
What are the main events hosted by the ALS Chapter?
"There used to be three major fundraising events including Evening of Hope, the Golf Tournament, and the Walk. Since COVID-19, the Golf Tournament has been discontinued, but the Evening of Hope is coming back this year (Spring 2022). The ALS community is an immunocompromised group of individuals, so we've been extra cautious about bringing events back. The events are the major fundraising pillars for the chapter though, so it was important to reincorporate them. Throughout my time raising money for this cause, Marshall has always been one of my number one supporters and a great sponsor for the organization. It means a lot to me."
Have there been any recent breakthroughs in ALS research?
"Many people are familiar with the "Ice Bucket Challenge" that took social media by storm several years ago. That initiative raised awareness and an incredible amount of funding for ALS research. Since then, there have been some very promising trials for medications that could slow the degeneration process and extend both length and quality of life for people with ALS. There's still a long way to go, but it shows how impactful it can be when more people are aware and involved."
Thank you, Jeff, for stepping up and taking action to raise awareness and funding for ALS. Every 90 minutes a person in the US is diagnosed with ALS, and every 90 minutes another person will lose their battle. Although we don't know when a cure will be found, with Jeff's help and the help of other dedicated individuals, we just moved one step closer.
Marshall is proud to support the ALS Association Rhode Island Chapter.
Get helpful tips in your inbox
We send one email per month – that's it. Our goal is simply to help you navigate the world of home repairs.