Show Your Home Some Love: The Ultimate Home Maintenance Checklist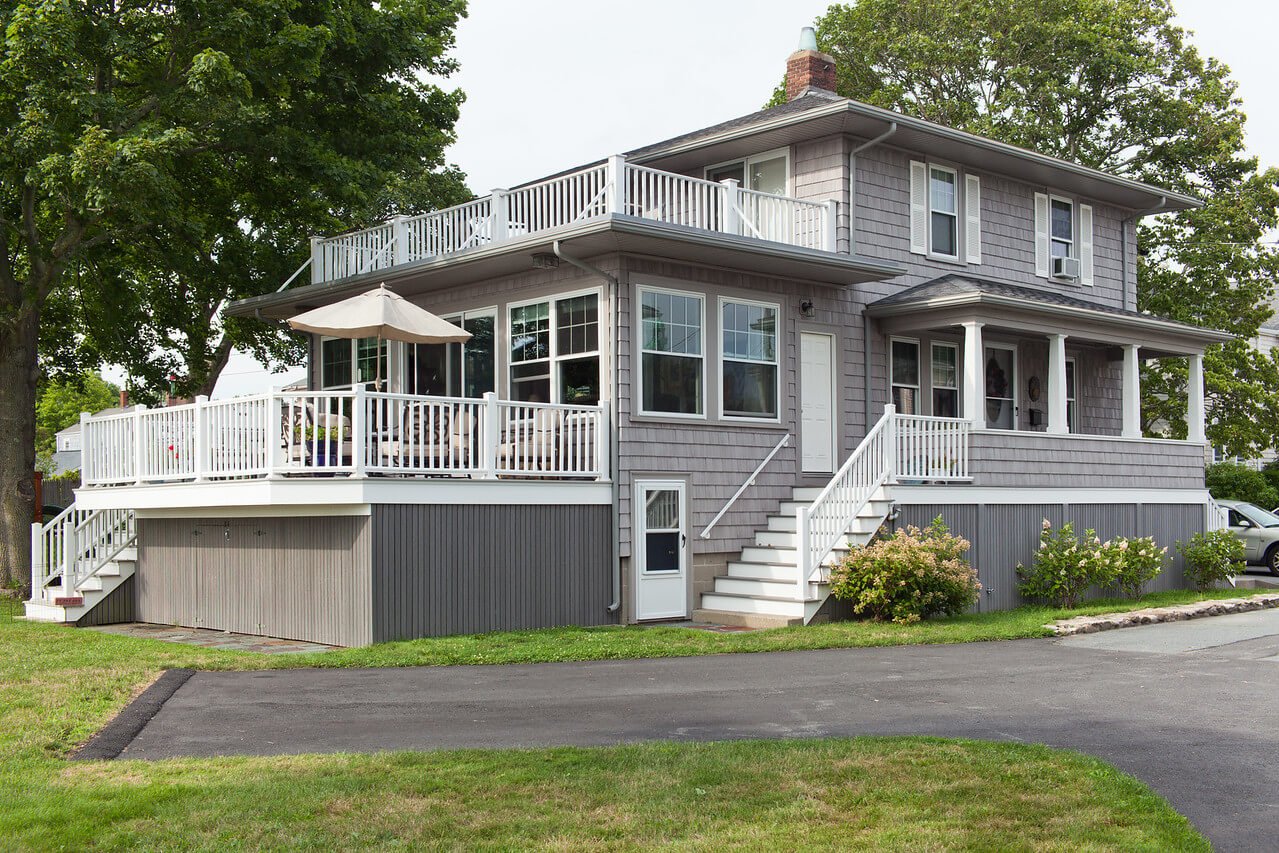 Your family's home was a big purchase, and it's going to need a bit of tender loving care every so often. To curb costs and prevent problems, your home should be regularly maintained. Here is a list of the things that you absolutely must do on a regular basis to ensure you save money, while maintaining your home for years to come.
Monthly
If you have a HVAC, you will need to inspect the filters. In most cases, they should be fairly clean. However, if you notice that's not the case, now is the time to change them as they will keep the air in your home clean and fresh. If you're a do-it-yourselfer, use this guide to learn how to clean your air conditioning unit.
Nobody likes to clean the kitchen garbage disposal. However, you should be doing it on a monthly basis or you run the risk of unpleasant odors. Thankfully, it is not all that difficult to do. Many people find that freezing vinegar ice cubes and allowing them to flow into the disposal is more than enough.
Check your smoke alarms and carbon monoxide detectors! This can be done on a quarterly basis instead, but since it only takes a few minutes and it does have the potential to save your life, it's recommended that you do it monthly. Here's how to test your smoke alarms.
Quarterly
If you have areas of your home with running water that do not get used all that often, then you are going to want to run the taps for a couple of minutes. If water is left in the pipes, all sorts of grime and bacteria can start to build up. In the winter, this leftover water can potentially freeze and crack your pipes. Here's HouseLogic's guide to caring for your pipes.
If you have a garage door, you'll to need to test its auto-reverse feature. It is a legal requirement to have this. You can test it by putting a piece of wood on the floor. When the door hits that wood, it should open back up. If your garage door does not do that, you will need to call in an expert to help you out. Learn about proper garage door operation.
Biannually
Make sure you clean your house on a regular basis. This means a deep clean. You want to get rid of all that dust and grime which has accumulated and can build up in little known areas. You'll be surprised at how easy the other maintenance tasks are to perform when your home is clean. It also gives you a good excuse to inspect every area of your home more closely.
Vacuum the coils of your refrigerator. Dirty coils make your fridge less effective and can use more energy. If your fridge is not effective, it is consuming a lot of power that it doesn't need to consume. Cleaning those coils twice a year could save you a hefty amount on your utility bills.
Miscellaneous Tasks
These are jobs that you should be performing 'as and when' seasons dictate:
Clean out your gutters. Leaves and debris in your gutters can cause leaks, create a fire hazard, and lead to structural damage. Learn how to clean your gutters.
Check the outside of your home. If there is damage such as a broken brick, chipped or peeling paint, or damaged siding then look into getting it repaired as soon as possible.
Get your air conditioning system serviced.
Ensure that trees and shrubs on your property are cut regularly. You'd be surprised how easy it is for plants to make their way through small cracks in your home. Tree branches can also fall and clog gutters or cause damage to your roof.
Check the grout in your home. Repair as needed. This will ensure that your tiling lasts longer and there's no water damage.
Repair or patch cracks and crevices in your home, including interior and exterior walls, and your homes foundation.
Regularly inspect for air leaks around windows and doors, particularly when the colder months are approaching. Even the smallest leak can have a huge influence on your heating bills.
Clean your shower heads. This will get rid of any build-up that has started to clog them.
Inspect your roof. Damaged shingles or flashing can cause roof leaks and future problems.
Clean your vinyl siding, as needed, especially in areas not exposed to sun, where unsightly mildew may have a tendency to grow.
This is a breakdown of the tasks that you will need to perform to your home on a regular basis. It's incredibly important to stay on top of, and know the ins and outs of your home. Taking the time to do so will save you from future headaches and costly problems.
We're ready to help you get started with your project!
For a free estimate and consultation for your roofing, siding, or windows, call us at 401-438-1499 or email info@marshallbr.com.
Get helpful tips in your inbox
We send one email per month – that's it. Our goal is simply to help you navigate the world of home repairs.