What Happens When I Replace My Roof?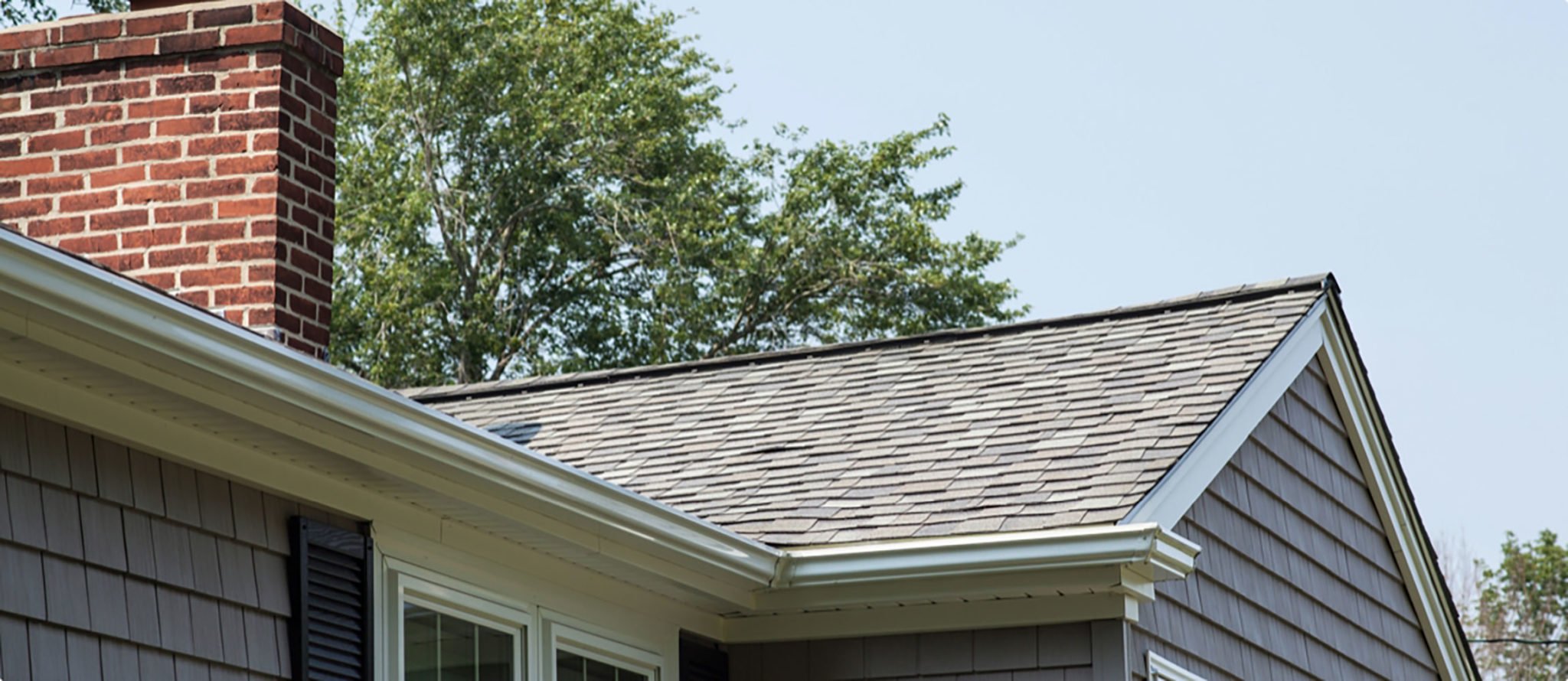 Hiring a roofer near you to install a new roof is a big job, but a new roof can dramatically improve the look of your home, offer protection, energy savings, and even increase home value.
If your roof is more than 15 years old or you see signs of leaks, deteriorating or missing shingles, or severe roof moss, getting a new roof could be in your near future.
If you're considering a new roof, here's what you can expect:
Free Estimate
We provide every homeowner with a free no obligation estimate. We send out one of our expert roofing contractors to thoroughly look over the condition of your roof. This gives us a chance to discuss your roof, your needs and wants, and provide recommendations to you. During this time, you'll get to know us and see if we're a good fit for your roofing needs.
The Hiring Process
During the hiring process, we'll talk about the type of roofing materials you'll need and discuss what's included such as warranties. We'll also have you fill out a worksheet that advises our team of your specific needs during the work. If you have pets, what do we need to watch out for and how can we make them feel comfortable? Should we avoid certain areas around your home? These are just some of the questions that help us remain respectful of your property and privacy.
Home Preparation
Our roofing contractors are certified Shingle Masters who take your roof seriously. As such, it's essential that we prepare your home appropriately before starting your roofing installation. This assures that we perform a quality job beyond your expectations. Preparation includes things such as removing lawn furniture and ornaments that might obstruct the job and obtaining any necessary permits.
Installation
During your roof installation, we provide a dedicated project foreman on-site to keep you informed, answer your questions, and monitor for the highest quality job.
You can expect your property to be clean and organized, and our crew to be respectful of your needs and privacy. Our crew takes the time, and care, to work efficiently with attention to detail. It's not uncommon for us to go the extra mile to help our clients.
Our crew will start by removing existing shingles and disposing of them into a trailer. If the roof is in good condition, minor repairs will be made, otherwise bad wood will be carefully replaced. Asphalt paper is laid down and new roofing shingles will be applied from the eaves, working upwards. To prevent leaks, flashing is installed against the chimney, stack vents, and any other areas that are particular to your home. The ridge vent is then installed. Finally, our crew will clean up the area, leaving your property just as we found it.
Follow Up
After the installation is complete, our foreman will follow up with you to make sure everything is to your satisfaction. We'll answer any additional questions you may have about your beautiful new roof and how you can protect it for years to come.
With an expert crew of Shingle Masters professionally installing your new roof, a moderate sized roofing job can take around 3 or 4 days to complete. At Marshall Building and Remodeling, we want the process for your new roof to go as smoothly as possible for you and your family. We take the extra care needed to take into account your family's needs while we work; your satisfaction is our highest priority.
If you find you need to replace an old roof, upgrade your windows or doors, or replace your home's siding, we're here to answer your questions and help you protect your home for the future. Contact us for a free personalized estimate.
We're ready to help you get started with your project!
For a free estimate and consultation for your roofing, siding, or windows, call us at 401-438-1499 or email info@marshallbr.com.
Get helpful tips in your inbox
We send one email per month – that's it. Our goal is simply to help you navigate the world of home repairs.