How to Prepare for Replacement Windows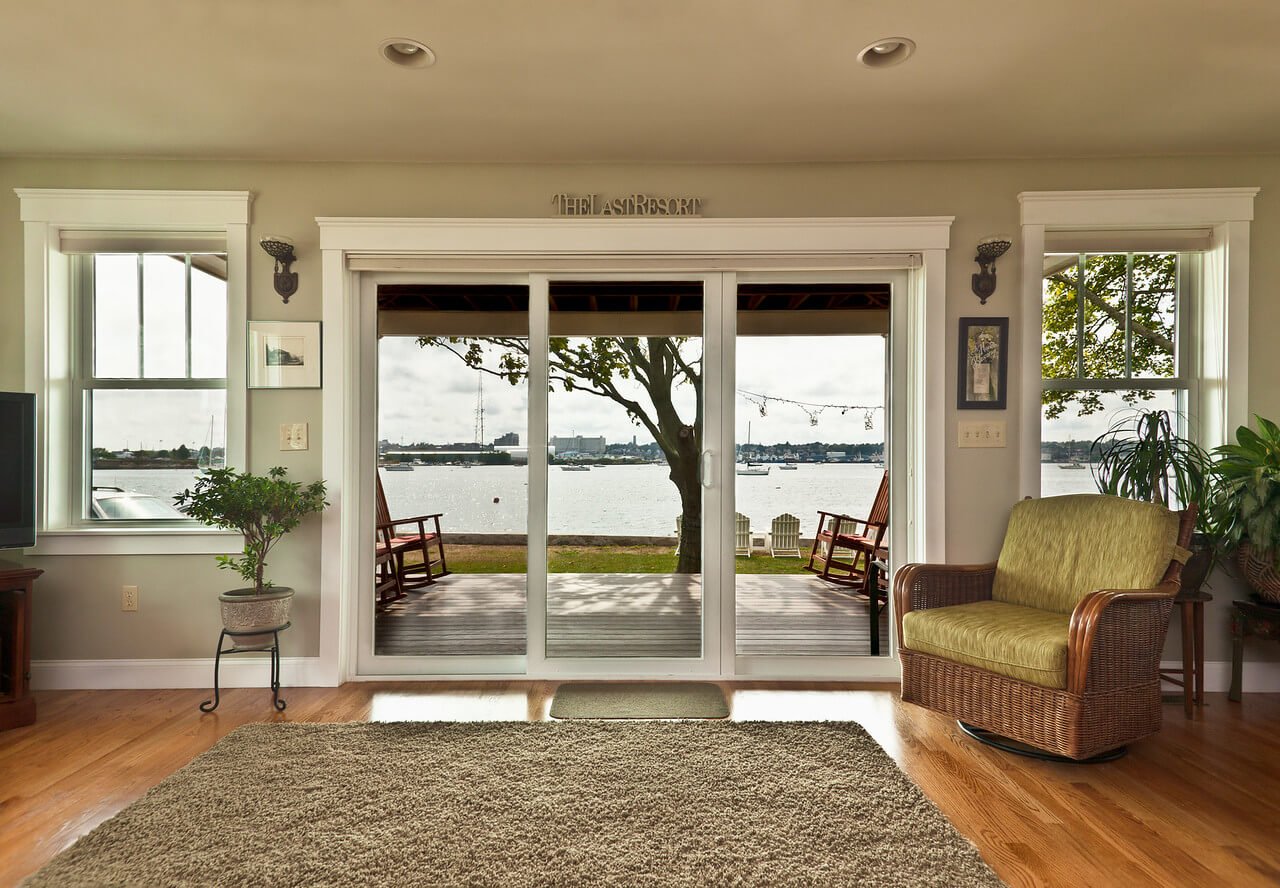 When your old windows become drafty, noisy, and hard to maintain, you know it's time for replacement windows.
When done by professionals, the window installation process is quick and painless, but you can assure it goes even smoother by understanding the basics of window replacement and preparing for the job that will be done.
Remove all Obstacles
Before your replacement window contractors can begin the work, the areas around the windows need to be cleared. Most window contractors are willing to do this, but you can avoid billable time by taking the time and care to do it yourself.
Remove all furniture away from the window areas to clear a space and path to the windows. Remove pictures, wall decorations, breakable and valuable items. Roll up any scatter rugs and remove any window treatments.
Point out all of the available outlets on the first and second floors to your contractors on the first day or before the work begins. Make sure they're clear and accessible.
Make sure the front door is unlocked and there is a clear path to it.
Once the interior is clear, you'll need to remove any outdoor furniture, flower and plant pots, and decorations that are near the windows and doors.
Cover Up
Replacement window installation is dirty work. The replacement window process involves a lot of sanding, stripping, priming, and painting. Although your replacement window crew will be as careful as possible, dust, especially, can settle on your floors and outdoor areas. Your replacement window contractor will put down and remove drop cloths. To prepare for the mess and save on the added expense of your contractor doing it, you can lay down plastic sheets and/or drop cloths on the floors and outside to make your window contractor's job easier.
Provide a Comfortable Environment
There's a lot of physical work that goes into replacing all the windows in a home. To make it easier on your window replacement crew, put all animals that have free-reign of your home into another area of the house. Let your contractor know where they'll be staying and what their names are.
Tell your contractor a head of time if they need to be aware of anything extra.
Leave instructions if you forget anything else or if you have special instructions for the crew.
Leaving some coffee, waters, or compliments for the crew, although optional, never hurt either and strengthens the relationship between you and your contractor.
Before the project begins, talk to your contractor to identify any other areas you should clear or items that you'll need to provide.
By preparing a head of time, you can help the replacement window installation process move a little faster, smoother, and be more efficient for your replacement window contractors. Properly preparing beforehand could mean the job gets done a day quicker, saving you on some of the labor costs and you'll get to enjoy your beautiful new windows sooner.
Resources
Replacement Windows & Installation
6 Things to Consider When Buying & Installing New & Replacement Windows
Replacement Window Costs
6 Warning Signs That Your Home Needs New Windows
We're ready to help you get started with your project!
For a free estimate and consultation for your roofing, siding, or windows, call us at 401-438-1499 or email info@marshallbr.com.
Get helpful tips in your inbox
We send one email per month – that's it. Our goal is simply to help you navigate the world of home repairs.