How To Choose Vinyl Siding Colors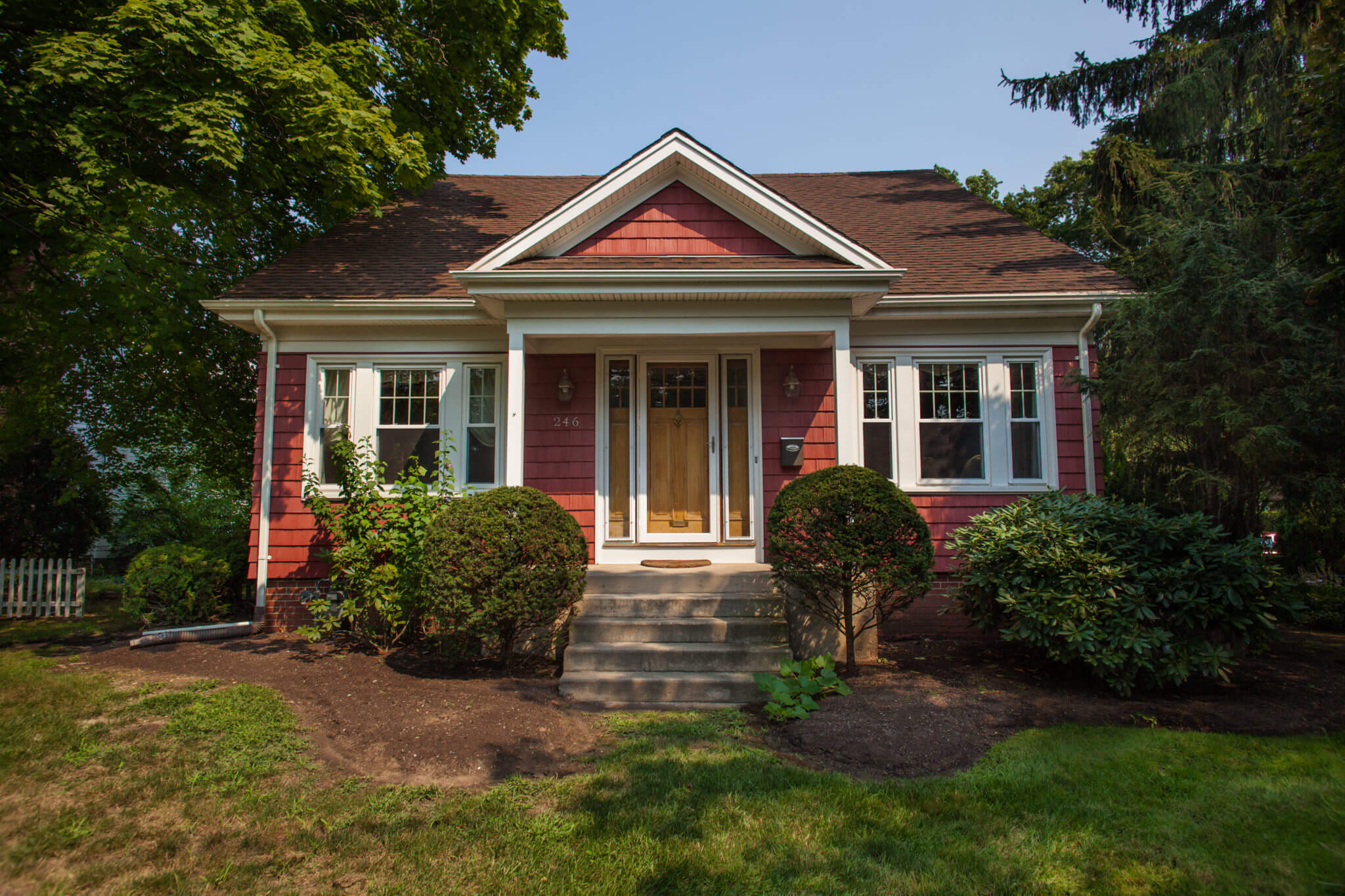 Vinyl siding colors are endless these days
That means more choices for you and more curb appeal for your home. Vinyl siding is one of the easiest changes you can make to improve the look of your home, while increasing its value. Here are some things to consider, if you're trying to choose a vinyl siding color:
What size is your home?
A good rule of thumb here: lighter colors help de-emphasize home features you may wish to downplay, while darker colors help emphasize areas you want to bring attention to. So if your home is very small, lighter colors may just cause it to shrink away into the background. Perhaps consider a darker or bolder shade to bring stature to your small home and create dramatic effect. If your home is very larger with wide open areas, consider lighter, airier colors over dark ones that may make the home look overwhelming or heavy. Medium tone colors work on nearly every home style.
What color is your roof?
A roof is a longstanding fixture on a home, with a lifespan of 20 – 30 years. If your roof is relatively new, you should choose vinyl siding to complement it for years to come. Neutral tones, like tan or gray compliment nearly any siding color, so you can go bold or stay subtle. Warm roof tones work well with warm siding colors like reds and yellows, while cool roof tones shine with cool blues and greens. Just remember, you don't want your roof and vinyl siding to match too closely. Contrast is good. Stay in the same color family, but choose siding that is a bit lighter than your roof color.
What style is your home?
Certain home styles lend toward certain color schemes. Traditionally, colonial style homes are a single color, most often white, while cottage and bungalow style homes allow much more flexibility with color. You can always break from tradition and select a more modern color scheme for your home, as well.
What are the houses like in your neighborhood?
You're certainly not bound by the siding colors in your neighborhood, but it's a good idea to consider what will work best with the homes around you. If many neighboring homes are traditional, single-colored homes, yours may stick out like a sore thumb if you go too dramatic with your vinyl siding color. Put your signature on it and be unique, but consider maintaining some level of continuity.
What about vinyl siding accent colors?
The vinyl siding color you choose for your home is just one of many color considerations you face when redoing your home's exterior. Trim, shutters, corners, doors, and railings all contribute to the overall look of the home. Many homeowners choose trim that's just a shade or two lighter or darker than the vinyl siding, and add a pop of color with your door or shutters.
These are some main considerations when choosing vinyl siding for your home, but other factors will play into which siding is best for you, like price, style, and insulation level. Check out our gallery of vinyl siding installations throughout RI and MA for more inspiration. Then contact us to learn more about our products and our workmanship.
If you find you need to replace an old roof, upgrade your windows or doors, or replace your home's siding, we're here to answer your questions and help you protect your home for the future.
We're ready to help you get started with your project!
For a free estimate and consultation for your roofing, siding, or windows, call us at 401-438-1499 or email info@marshallbr.com.
Get helpful tips in your inbox
We send one email per month – that's it. Our goal is simply to help you navigate the world of home repairs.