6 Things to Consider Before Replacing Your Roof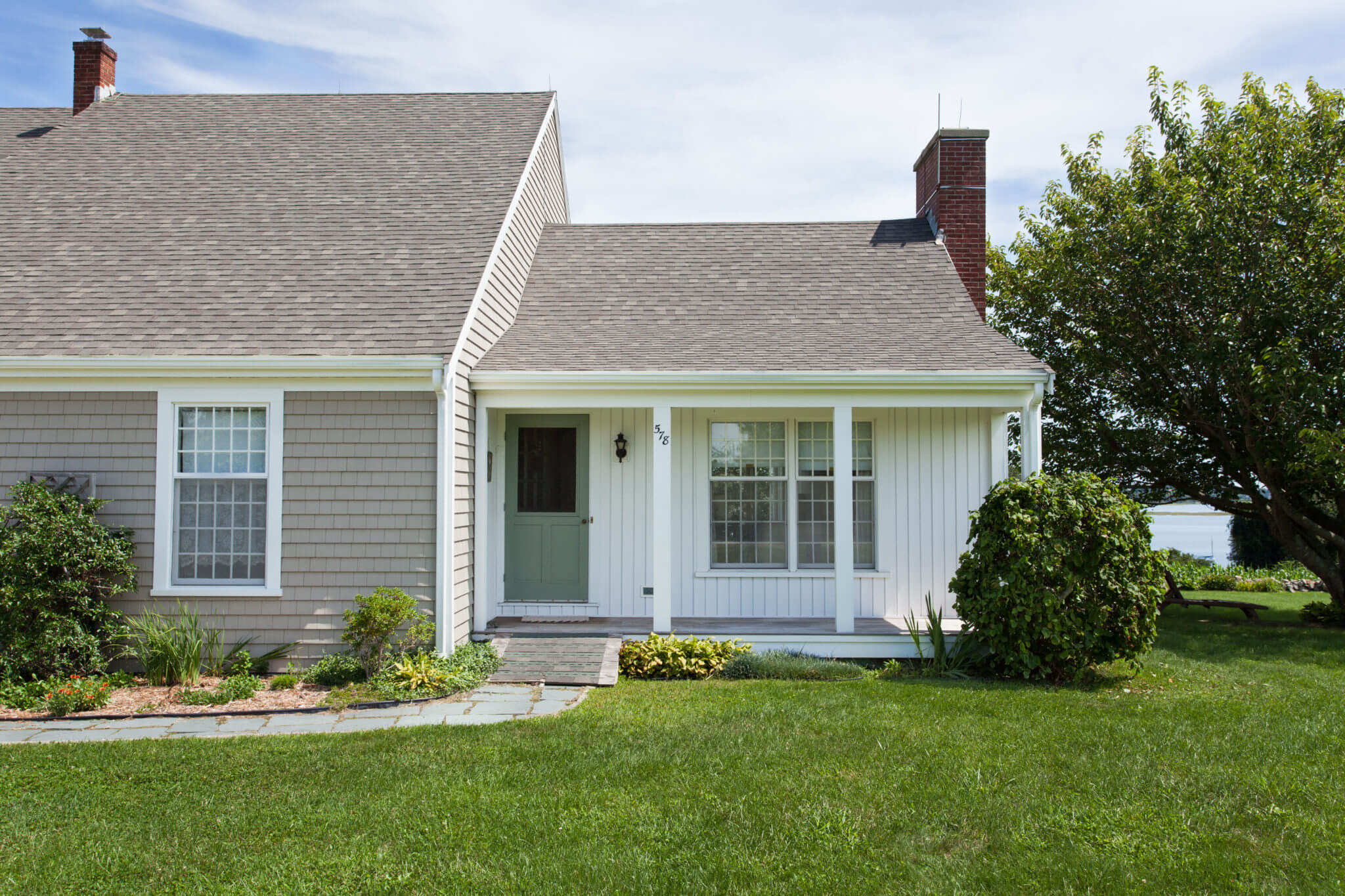 If you have roof leaks, curling or lifting shingles, or if your roof is getting up there in years, you may be ready to pick up the phone and call a roofing contractor. But before you contact a local roofing company, here are six things to consider when buying a new roof:
1. How old is your current roof?
Knowing your roof's age is a good place to start when comparing a new roof replacement versus roof repair. Although most roofs last between 15-30 years, there are quite a few factors that can cause damage and pre-mature aging to your roof, like inadequate ventilation, exposure to mold or heat, and improper installation. If you aren't sure of your roof's age, there are some telltale signs of aging to look for like curling or lifting shingles on the roof or shingle pieces in the yard that may have blown off.
2. What part of the country do you live in and what type of weather do you experience?
Weather plays a key role in damaging your roof and determining what type of roofing materials you should go with. Intense sunlight, heat, snow, rain – these all affect your roof. When determining what type of roof and materials you want, keep in mind the type of weather and issues that are typical to your locality.
3. Is your roof leaking or is there other damage?
It's not hard to spot stains in your attic or ceiling from a roof leak, but that's only one type of damage a leaking roof can cause. Leaks can also go unseen, spreading into your interior walls or leaking under your roofing shingles without entering your home, causing unexpected damage and rot. Additional damage under your shingles can end up costing you more in the long run. Your roofing professional should be able to take a closer look and give you an estimate that reflects the costs of additional damages. Sometimes it will be difficult to determine the extent of water damage without removing the existing roof shingles. In this case, it's important to ask your contractor how rotted wood will be handled and what added costs can be expected if issues are found.
4. What are the costs involved for roof repairs versus a new replacement roof?
A full roof replacement will be pricier than a roof repair, but it may still be the best option. If your roof is young and/or in good condition, you might only need to repair sections as opposed to replacing the whole roof, but that will be best determined by a contractor. If the roof was installed incorrectly, you may be best off replacing the entire thing. It'll depend on how old your roof is, the condition it's in, and what type of damage there is. Your roofing contractor will be able to guide you and give you an estimate for what the type of roofing repairs or replacement that you'll need.
5. Do you plan on getting solar panels in the future?
Solar panels are becoming increasingly popular. If you're thinking of having solar panels installed on your roof, this can affect some of the decisions you make about your roof. Again, knowing your roof's age can determine if your roof can successfully hold solar panels. A damaged or weakened roof can sag beneath the weight of solar panels, causing cracks, leaks, rot, and other issues. Many people opt to replace their roof before installing solar.
6. Are you planning to sell your home?
If you are considering selling your home in the future, you might be wondering why you need to replace or repair your roof at all.
According to Remodeling Magazine, installing a new replacement roof can net a strong return on investment. It's clear buyers prefer the piece of mind of purchasing a home with a new or recently repaired roof. Even more enticing is a new roof that comes with a new warranty, like our GAF Silver Pledge and Golden Pledge Warranties, which are transferable to a new home buyer.
Bottom line: Once you know the answers to these questions it'll be much easier to talk to your roofing contractor and you'll feel more comfortable knowing you've checked all of the important boxes before making any decisions regarding your roof.
We're ready to help you get started with your project!
For a free estimate and consultation for your roofing, siding, or windows, call us at 401-438-1499 or email info@marshallbr.com.
Get helpful tips in your inbox
We send one email per month – that's it. Our goal is simply to help you navigate the world of home repairs.