What's the best season to replace my roof?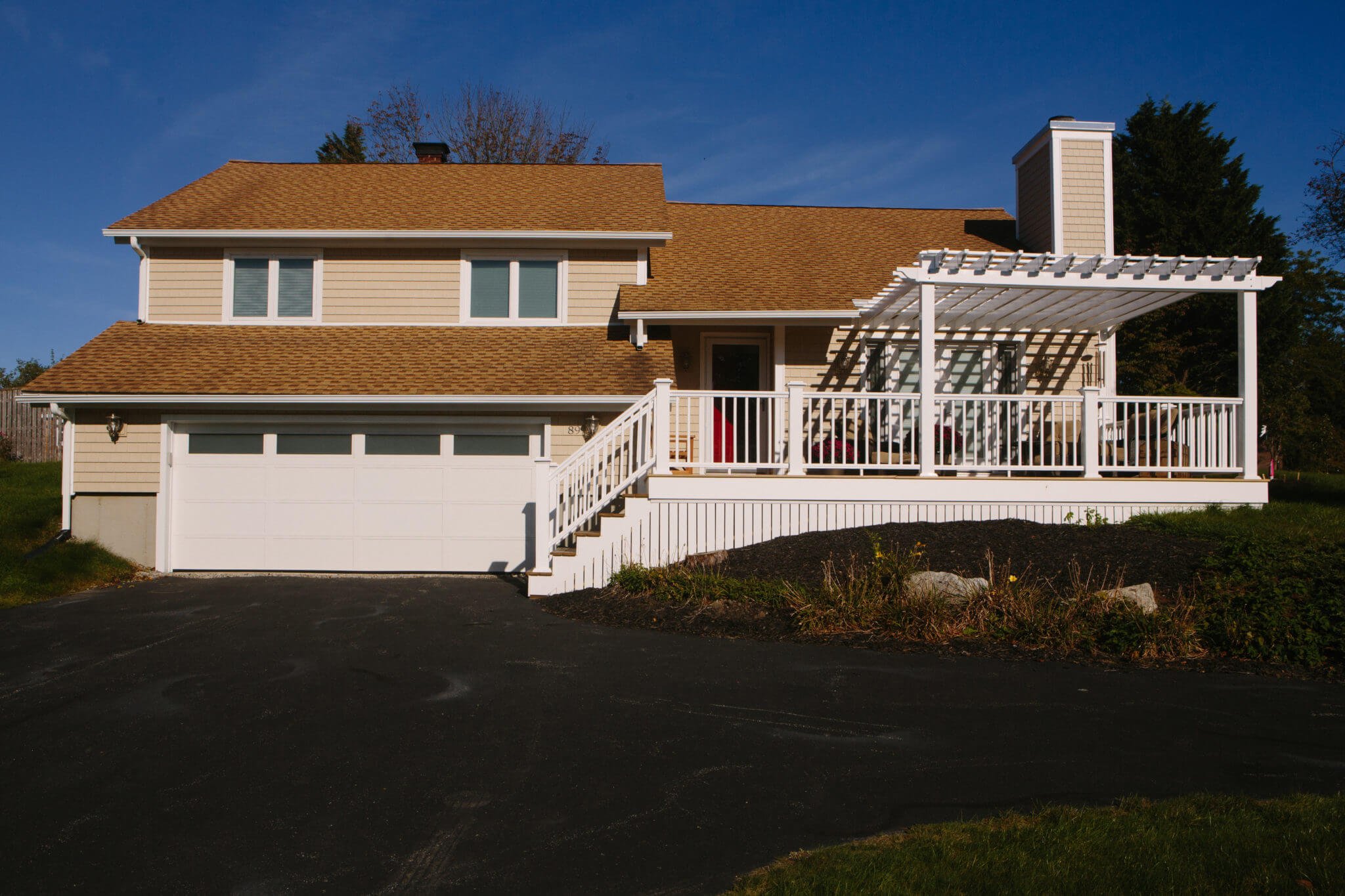 Most homeowners want to extend the life of their roof, so they tend to put off a roof replacement for as long as possible. However, the best time to repair or replace a roof is before too much damage has been caused to your home and you find yourself in a home maintenance emergency. You should have plenty of time to plan out the process, meet with contractors, get estimates, ask questions, and set a budget so that you can schedule the best time of year for your roof replacement.
Despite weather conditions, roofing contractors work year round during every season. The best time to schedule a roof installation depends on the homeowner's needs as well as the time of year.
Typically late summer and fall are the busiest seasons for roofing companies. The hot and humid summer weather has cooled down enough that it's easier on the crews. The rainy season has passed; rain is at a minimum and won't cause delays. Winter is approaching quickly, but hasn't begun yet, which means homeowners can have a new roof installed before the cold temperatures drop and the snow, and ice, hits. A new roof before winter can save on homeowner's energy bills and fix any rot, leaks, or damage that could be worsened by melting snow and ice dams. However, because this is peak season, there can be a waiting list of a month or more, especially with any reputable roofing company.
Before peak season officially begins, usually starting around April, roofing suppliers increase their prices on roofing materials and supplies to prepare for the busy season ahead. Thus, roofing contractors and builders are forced to increase their prices or build these higher costs into their pricing structure.
Having a roof replacement done in the offseason, late fall to early winter through to early spring, has many advantages and disadvantages as well. The offseason is much slower for roofing companies, making it easier to schedule a repair or installation without having to wait. Many roofing companies are also able to offer deals, since the costs of roofing materials have gone down. Even though costs are down, manufacturers still offer the same warranty coverage on their products.
Winter, however, can be a tougher time to shingle a roof. The harsh weather, snow, and ice can be a challenge for any roofing company. The cold temps aren't always ideal for working with asphalt roofing shingles and can lengthen the time it takes to complete the job. Weather conditions can even cause delays in the job getting started or finished.
Roofing shingles also require thermal sealing, meaning they seal themselves from warmth in the air. During the winter, thermal sealing can take days or even weeks depending on the temperature and weather.
There's no right or wrong answer to the best season to have a new roof installed. It comes down to the homeowners needs. If you badly need a new roof and are experiencing leaks, then it shouldn't matter what time of year it is, these problems can escalate quickly and end up causing more damage and cost more to fix by waiting.
Always inspect your roof twice a year, in the spring and fall, for missing or damaged shingles, leaks, gaps or holes, or other damages to your roof. If you're aware of problems, you'll have more time to plan accordingly, work with a contractor, and choose the season that makes the most sense for your family and home's needs.
If you find you need to replace an old roof, upgrade your windows or doors, or replace your home's siding, we're here to answer your questions and help you protect your home for the future.
We're ready to help you get started with your project!
For a free estimate and consultation for your roofing, siding, or windows, call us at 401-438-1499 or email info@marshallbr.com.
Get helpful tips in your inbox
We send one email per month – that's it. Our goal is simply to help you navigate the world of home repairs.