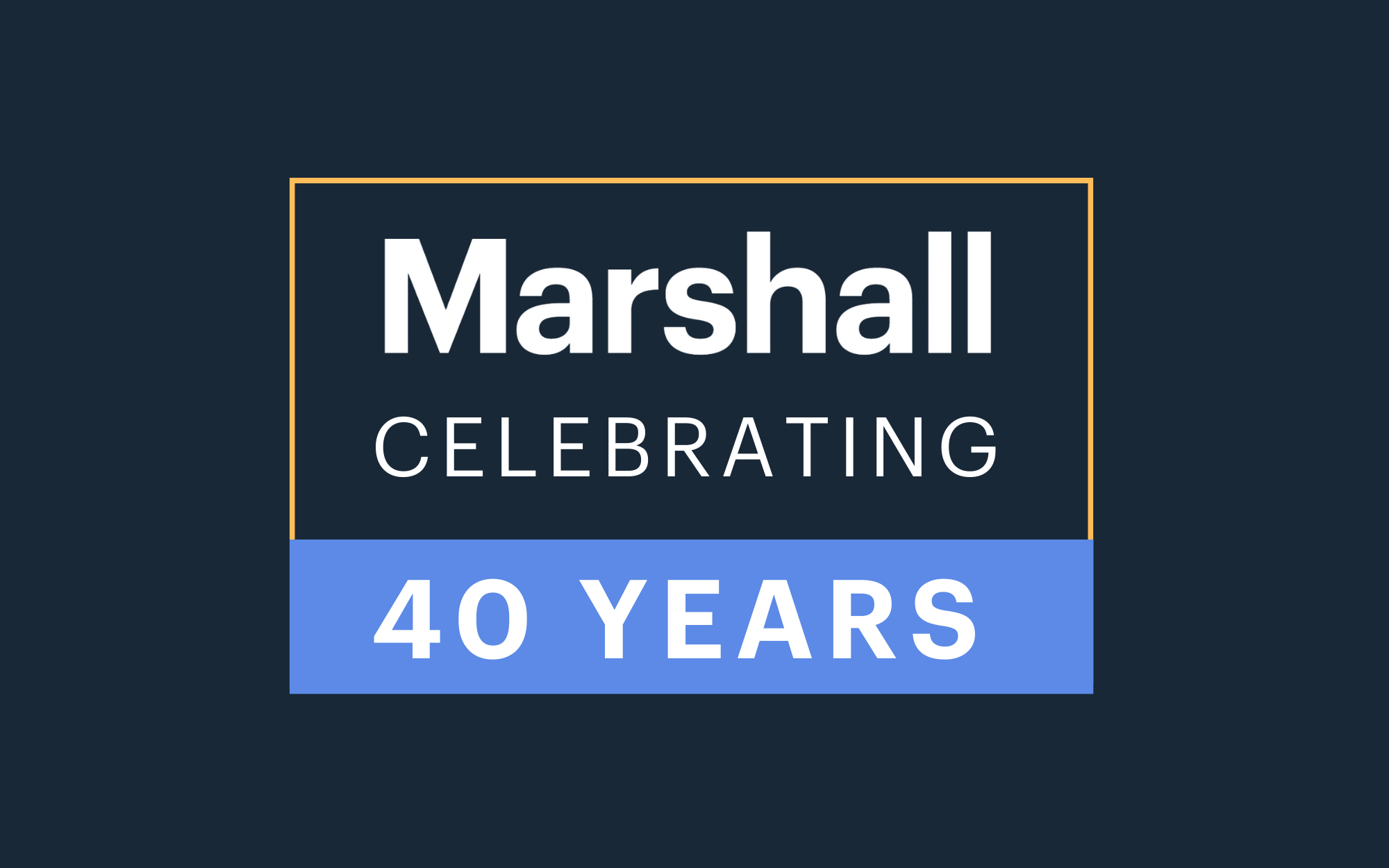 Happy 40th anniversary, Marshall!
If you've received our happy New Year postcard, please find the details below.
40 Days of Giveaways winners will be announced on our social media pages and notified directly via email and phone. We will be pulling at least one winner per month. You have automatically been entered to win $250 if you received the card. You don't have to do anything. Winners are chosen at random.
All referrals following our January 20th start date, will receive a $100 gift card when an appointment is set and kept. This changes the qualifier from our previous program. We track this in-house monthly and will send out gift cards on a monthly basis. If the appointment should lead to a sale, you automatically receive an extra entry into our 40 Days of Giveaways program. Make sure to let your friends and family know to give us your name when they set up their no-obligation appointment for a free quote.
Our prior-customer discount is only valid for new proposals and projects dated after January 1st. If you received an estimate close to this date, please talk to your project estimator. In many cases, they were aware of this program and have already discounted your project. This discount is not to be combined with any other offers, discounts, or specialty pricing.
Promotions and programs are valid through 12/31/23.
If you're a prior and did not receive a postcard, please get in touch! Email alyssa@marshallbr.com.