10 Sure-fire Signs You Need to Replace Your Home's Siding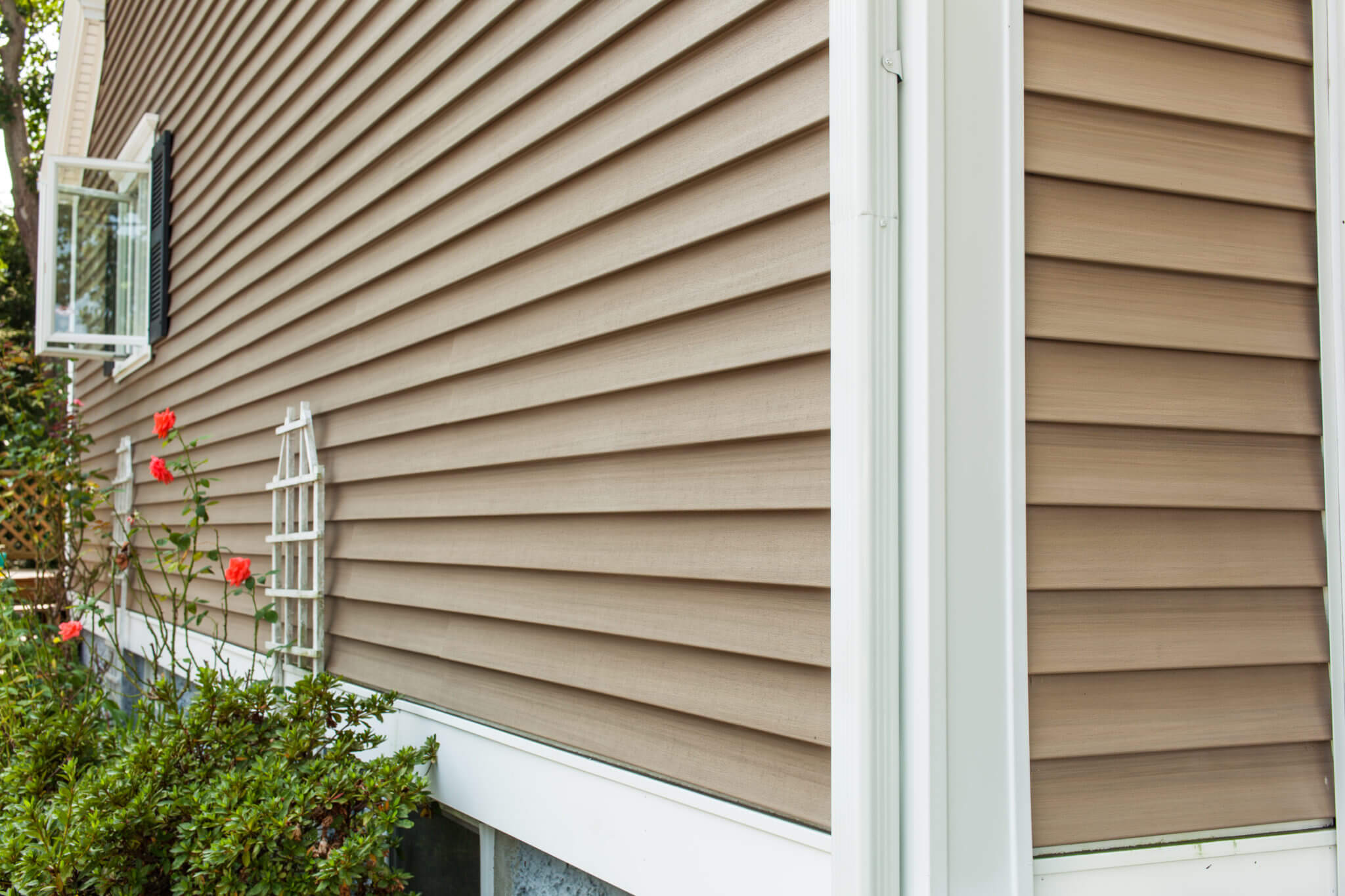 Replacing your home's siding is the last thing a homeowner is worried about or wants to do. Unless a major issue arises, most homeowners are unaware of, or not concerned with minor issues regarding their siding. However, even though siding is mostly maintenance-free and lasts for years, it can slowly begin to show signs of wear and tear, which can lead to bigger problems.
All siding gets old, and like anything, over the years it can crack, fade, break, leak, and rot. It's critical to catch these issues when they first start, so as to avoid worse damage down the road. For instance, a simple crack can begin to leak and cause the wood behind the siding to rot, in which case both the wood and siding will need to be replaced, instead of just the siding.
The good news is that inspecting your siding is a simple task that can potentially save you thousands. Here are ten critical signs that you need to replace your home's siding before more damage occurs.
1. Warped or Rotting Siding
Over time siding can eventually become warped from sources such as extreme weather or rotting under layer. When inspecting your siding, take a screwdriver with you. Look for any areas of siding that have become warped, rippled, or rotten. Use the screwdriver to poke the area under the warped siding. If it feels soft or spongy, there's a good chance the under layer has begun to rot and needs to be repaired or replaced right away.
2. Dry Rot
While you have the screwdriver on you, use the handle to tap on small areas all around the siding. Doing so can reveal weak areas of siding that have succumbed to dry rot. Dry rot eats away at the under layer of your siding, leaving only the top layer of siding remaining. Looks can be deceiving however; you can have dry rot and not even know if because the outer layer of siding can still be in great condition even though the underside has rotted away.
If you find dry rot, that specific area of siding needs to be removed and replaced immediately. Large areas of dry rot can require the home being completely resided.
3. Cracked, Broken, or Loose Siding
The occasional cracked, broken, or loose siding board should be replaced as soon as it's discovered. Leaving cracked siding can result in further damages. Always check the under layers for any rot or damage while the individual sections are being replaced. Larger sections of siding that have extensive cracking, are broken, or loose, on the other hand, can be a sign of a bigger problem, which can only get worse and more expensive to fix the longer you wait. It's best to call a siding contractor near you to come and inspect the area, give you their opinion, and get a quote.
4. Mold, Mildew, or Fungus
Mold, mildew, and fungus on a home's siding is not uncommon. For instance, green algae grows relative easily on shaded sections of siding. However, if you find fungus growing out of the seams or large areas of mold or mildew around a seam, this could be an indication that the area under the siding is wet or damp and the siding is not doing its job of keeping moisture out.
5. Bubbling
When water has become trapped under the siding, the siding will begin to bubble. If you find bubbles in your siding during your inspection, you most likely have trapped water. Trapped water is a sure sign that your siding is not properly sealed and that the under layer is vulnerable to rotting.
6. Severely Faded Siding
Siding can eventually start to fade, especially in weather conditions such as extreme sunlight. However, all siding has a life expectancy that depends on the brand of siding and material used. Siding that is severely faded is an indication that the siding is older and most likely approaching, if not already passed, its life expectancy. If this is the case, then it's also cause for alarm that the siding isn't protecting your home like it used to. Older siding that's exceeded its life is prone to costly problems like leaking.
7. Holes
Holes in your siding are usually caused by insects or something hard hitting and puncturing the siding. Even the smallest holes can cause damage to the underside of your siding by letting in water. On top of that, if the holes are caused by insects, they can do even more damage including eating away at the structure of your home.
8. Peeling Paint or Loose Wallpaper Inside your Home
Peeling paint or loose wall paper is usually caused by moisture that seeped into your home some how. Although there's various ways this can happen, one such way is caused by your siding allowing water to seep through and cause damage to your walls. Once moisture enters the house, it's a recipe for disaster.
9. Frequent Painting
Speaking of peeling paint, if you have to frequently paint your siding because of peeling, chipping, or cracking, that's a good indication that there's a more serious problem going on with your siding. Quality siding should keep its color and shape for roughly 8-10 years. If you're painting your siding more than once every five years, it could be time to replace it.
10. High Energy Bills
High energy bills can be caused by numerous home issues including drafty windows, lack of attic insulation, or even a leaking roof. However, your siding could also be the reason. If you've ruled out other causes, it's time to take a closer look at your siding. Poor quality siding, poor installation, and low grade wall insulation will increase your heating and cooling bills. High energy bills coupled with any of the siding issues previously listed is a recipe for replacement.
Siding is a beautiful and low-maintenance option for your home that adds extra value and curb appeal; unfortunately it doesn't last forever and it needs some maintenance to extend its life. Siding is meant to protect your home while looking aesthetically pleasing, but age, weather, creatures, and improper installation from a nearby siding installer can cause it to eventually fail. Depending on your home, your siding might be able to be repaired. However, if you find any signs of damage, call a siding contractor right away to assess the situation before the damage becomes worse and more costly to fix.
If you find you need to replace an old roof, upgrade your windows or doors, or replace your home's siding, we're here to answer your questions and help you protect your home for the future.
We're ready to help you get started with your project!
For a free estimate and consultation for your roofing, siding, or windows, call us at 401-438-1499 or email info@marshallbr.com.
Get helpful tips in your inbox
We send one email per month – that's it. Our goal is simply to help you navigate the world of home repairs.