Roof Moss Buildup Complications and the Zinc Strip Solution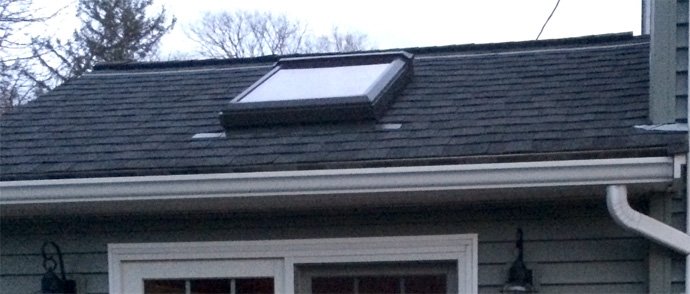 As the saying goes, "April showers bring May flowers," but this June has been a washout! When the rain starts beating against their homes, homeowners often start worrying about roof leaks or water in the basement. Most, however, overlook another common problem: roof moss buildup.
How does moss buildup occur on the roof?
Moss loves rain and humidity and grows fast in a moist environment like we've been having. Moss does not require soil to growth. It does not have roots, so it grows well on any surface including asphalt, metal, wood and glass and can thrive in New England temperatures.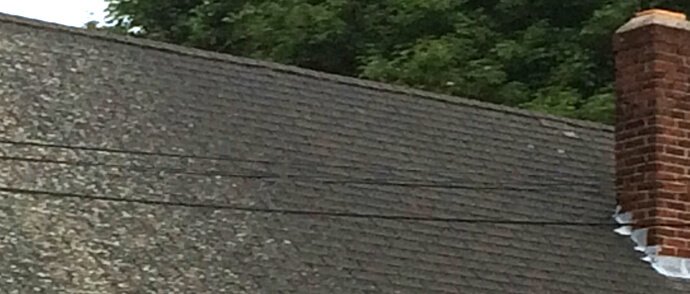 Why is moss on the roof bad?
Moss buildup isn't just unsightly. It can also cause your roof to rot and leak. As moss thickens and grows on roofing shingles, it can cause them to lift up. When the shingles lift, water can get underneath, which leads to rotted wood and roof leaks. Also, when the shingles have risen, it is easy to get torn or blown off by heavy winds. Moss can even ruin the asphalt shingles themselves, leaving the roof to break down easier and faster.
How to prevent moss buildup?
Homeowners can prevent moss buildup by keeping their roofs clean from leaves and branches. Strong sunlight on the roof surface can help keep moss at bay. Yet, since we can't avoid all the moisture associated with your roof, the best way to keep roof moss away is by using zinc strips. For existing moss problems, you can install zinc strips on the roof's ridge to dry up the moss and cause it to die. In this case, you'll have to clean the roof after the moss is dead. Though zinc strips are best used for prevention and not removal, some homeowners have found them useful in removing moss. The best option, though, is to stop the moss before it starts. Installing a zinc strip at the same time as a new roof, will stop moss from ever growing.
If you find you need to replace an old roof, upgrade your windows or doors, or replace your home's siding, we're here to answer your questions and help you protect your home for the future.
We're ready to help you get started with your project!
For a free estimate and consultation for your roofing, siding, or windows, call us at 401-438-1499 or email info@marshallbr.com.
Get helpful tips in your inbox
We send one email per month – that's it. Our goal is simply to help you navigate the world of home repairs.