10 Popular Door Styles for Your Home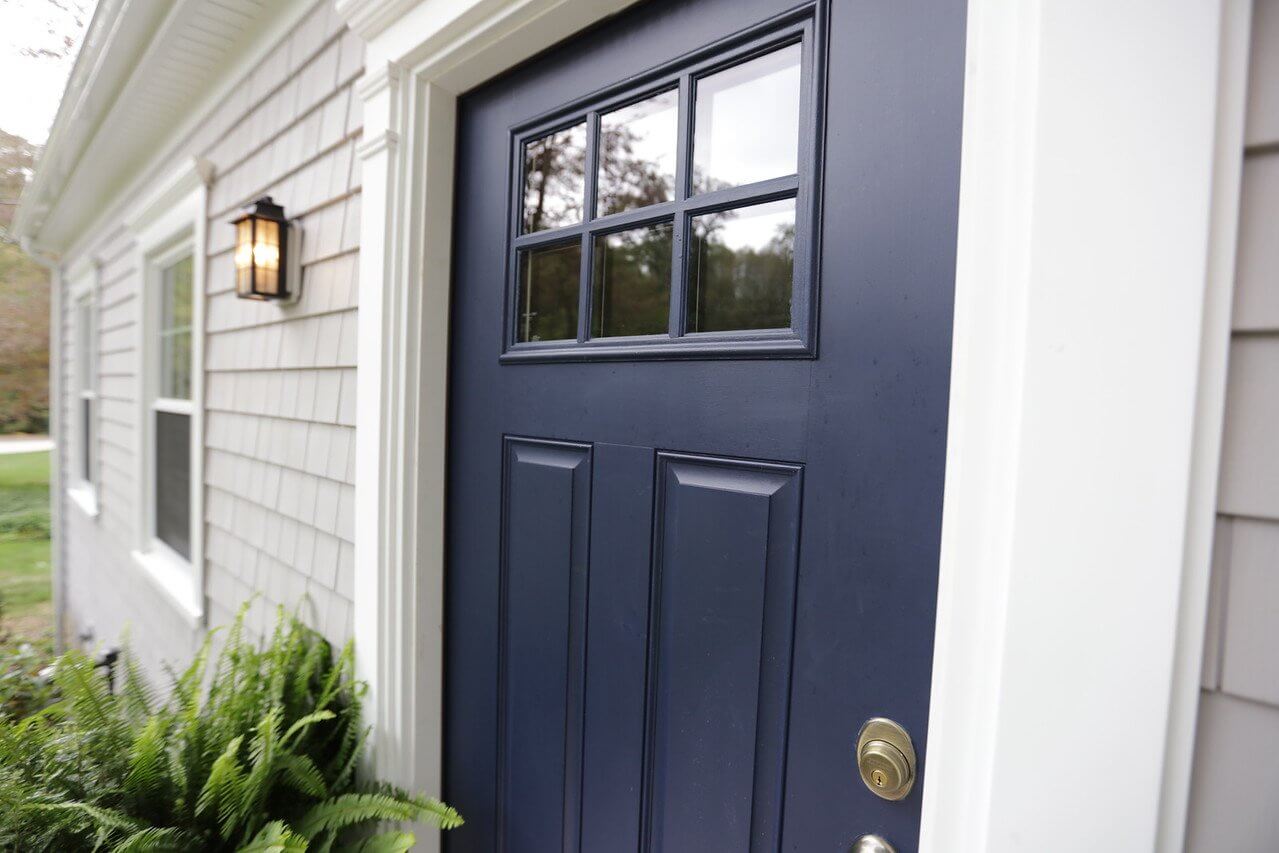 A beautiful door is a simple way to add detail, color, and style to your home. Whether you're dressing up your front door or you want to add interest or function to your interior doors, there are plenty of styles to choose from. We'll walk you through the different styles you can choose from for both exterior and interior doors for your home.
Door Materials
Wood Doors
The most common door material found in most homes and used for both interior and exterior doors. Wood doors are especially common in Victorian, Colonial, and Craftsman style homes. High quality and hand finished wood doors are desirable in custom and high-end homes.
Metal Doors
Metal doors are more durable, long lasting, maintenance-free, and affordable to use for exterior doors. Steel doors being the most popular, are made up of a foam core for insulation and covered by a strong steel outer layer. Metal doors can be easily painted to match a home's exterior colors.
Fiberglass Doors
Fiberglass doors are another common choice that are durable, low-maintenance, energy efficient, and affordable for homeowners. They come in a variety of styles that can even replicate the look of real wood. Fiberglass doors are commonly used in areas such as entryways.
Door Styles
Flush Doors
Flush doors are one of the most common interior doors used for rooms such as bedrooms and bathrooms. They are basic doors with no decoration or style; hence they sit flush to the wall. Flush doors are covered with veneer, hardboard or thin plywood, which can be painted, stained, or decorated in any way to fit your home's style.
Panel Doors
Panel doors, sometimes called stile-and-rail doors, are doors that feature framed 4-, 6-, or 8-sections or panels. They are commonly used in both exteriors and interiors. Some panel doors come with inset glass within the panels, which are typically used as front doors.
Pocket Doors
Pocket doors are space-saving doors that slide in and out of the wall when open or closed. They are typically used for interior rooms that have limited space for a normal hinged door to swing open. Pocket doors are usually constructed of a lightweight material with a hollow core and have rollers that sit on a track for easy sliding.
French Doors
Beautiful and decorative, French, or casement doors, are a pair of doors with either one or many framed glass window panels. They can be used for interior formal rooms or to gain access to exterior areas such as patios.
Patio Doors
Patio doors consist of full-size glass panels that bridge the gap between the indoor and outdoor spaces. Patio doors typically come either hinged or sliding.
Barn Doors
The barn door style has become extremely popular. Consisting of genuine, reproduction, or modern interior barn doors that slide open and closed on a rail and track system. Barn doors are usually embellished with wrought iron hardware and an "x" or "z" design, however modern barn door styles are becoming more common.
Dutch Doors
Originating from the 17th century, Dutch doors are divided and cut in half horizontally. Typically the top half can be opened while the bottom half stays closed. With the top half open, fresh air and light can be let in while keeping animals in or out.
Doors serve a vital function, but they can also be stylish while functional. After all, a stunning front door is the first thing someone will see when passing or approaching your home. Doors add curb appeal, architectural interest, color, detail, and function to both the interior and exterior of your home. Doors are an easy way to make a statement with your home.
We're ready to help you get started with your project!
For a free estimate and consultation for your roofing, siding, or windows, call us at 401-438-1499 or email info@marshallbr.com.
Get helpful tips in your inbox
We send one email per month – that's it. Our goal is simply to help you navigate the world of home repairs.