What Happens When I Replace My Windows?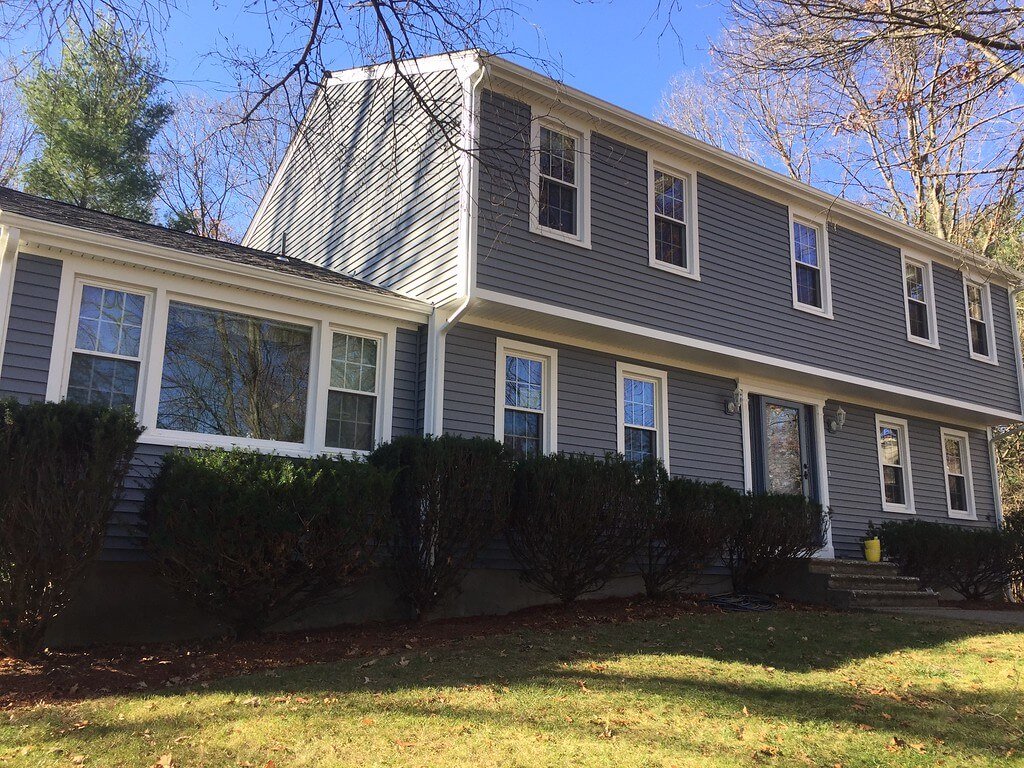 As a homeowner, replacing your old windows and doors is one of the smartest investments you can make into your home. New energy efficient windows and doors can save up to 25% on your annual heating and cooling bills, and quality windows can even hold their value at resale.
If you're considering having replacement windows installed in your home, here's what you can expect:
Free Estimate
Every homeowner is provided with a free no obligation estimate. We send out one of our expert contractors to thoroughly look over the condition of your windows, discuss replacement window options, and provide you with a quote that matches your budget.
The Hiring Process
During the hiring process, it all starts with discussing the different type of windows that are available to you. Style and size to suit your home and budget including single, double, or even triple pane glass. We'll discuss what's included such as trim and warranties. We'll also have you fill out a worksheet that advises our crew of your specific needs including how we can help your pets feel comfortable, or if there are any areas of concern around your home. This will help us be respectful of your property and privacy during the installation.
Preparation
Before the installation, our expert window installers will visit your home to take precise window and door measurements to assure an exact fit. We'll then order your windows in the style and size specified.
Installation
Once your windows are ready, our crew will carefully and neatly install the new windows into your home. Point out any areas of concern around your home that our team will need to watch out for.
First, we'll remove your old windows. If your window frames are in good shape they might not need to be removed. The new window will be inserted into the existing frame. If we end up replacing the full frame, then the exterior and interior wood trim will be removed and replaced. Your new windows and doors will be shipped precisely sized and ready to install. Our team of installers will carefully slide them into place, and make sure they're level and plum. The exterior trim, or cladding, is installed after the windows are replaced and provides a tight barrier from the weather. Depending on the size of your windows, and how much trim is being replaced, we should be able to replace 6-8 windows in a day. Once the job is finished, our team of installers will leave your home exactly as they found it, broom-clean, and make sure your yard is free of debris.
All that's left for you to do is enjoy the beauty, comfort, and value of your new windows and doors.
Follow Up
After the installation is complete, our foreman will follow up with you to make sure your new windows are to your satisfaction. We'll answer any additional questions you may have and how you can keep your windows in great shape for years to come.
At Marshall Building and Remodeling, we want the installation process for your replacement windows to go as smoothly as possible for you and your family. We take the extra care needed to cater to your family's needs while we work; your satisfaction is our highest priority.
If you find you need to replace an old roof, upgrade your windows or doors, or replace your home's siding, we're here to answer your questions and help you protect your home for the future. Contact us for a free personalized estimate.
We're ready to help you get started with your project!
For a free estimate and consultation for your roofing, siding, or windows, call us at 401-438-1499 or email info@marshallbr.com.
Get helpful tips in your inbox
We send one email per month – that's it. Our goal is simply to help you navigate the world of home repairs.