Top 8 Reasons to Replace Your Windows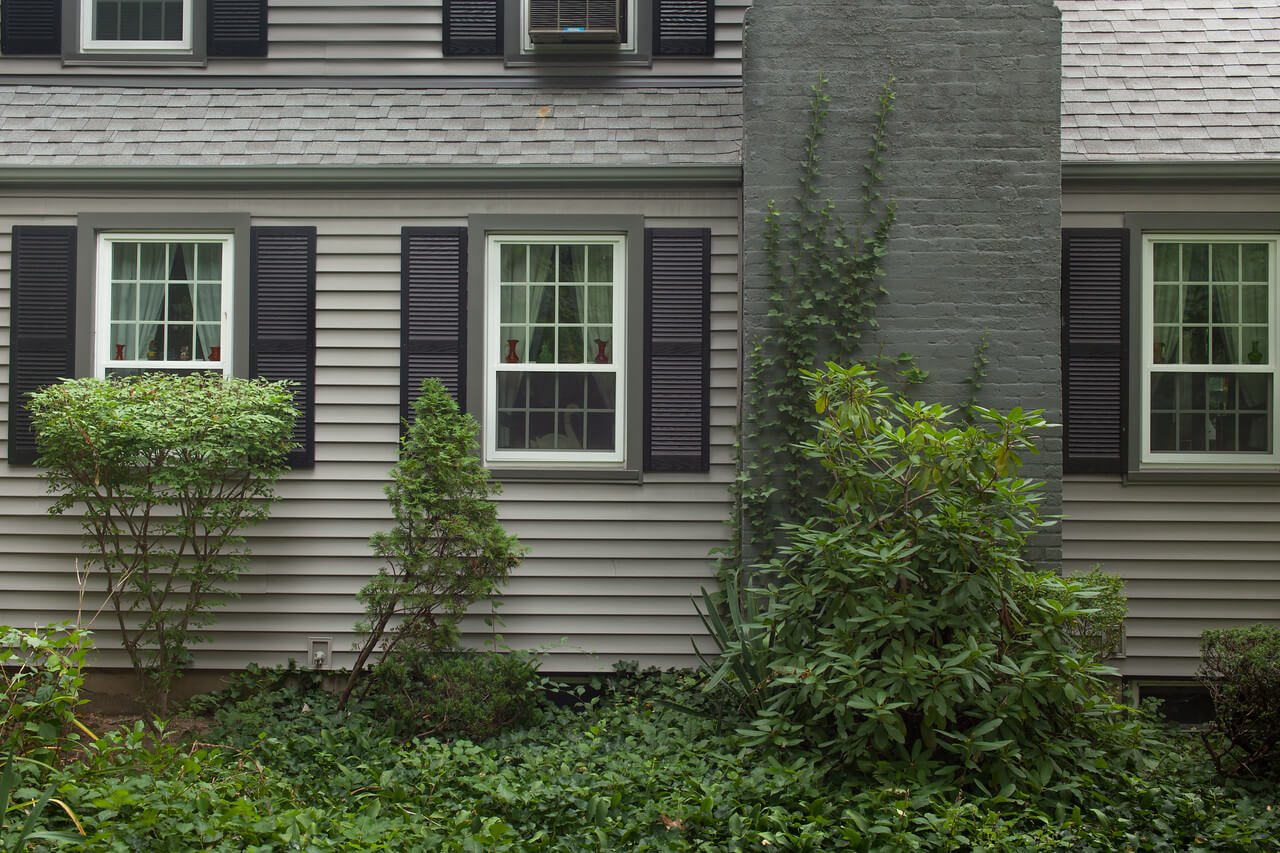 Today's quality windows can last for a very long time, however, their longevity all depends on your location, your replacement window installer, the local climate, your home, and the type of windows you have installed. These factors can all affect how soon your windows will need replacing.
Your windows have a subtle way of communicating when there's something wrong. If you look close enough, you can learn what's going on, how it can be fixed, or if your windows should be replaced.
Here are the top 8 reasons to replace your windows:
1. Your windows are drafty during the winter.
If you feel a cool draft coming from your windows, chances are your drafty windows are letting in more cold than you realize. According to Energy.gov, drafty windows can skyrocket your energy bills by 10% to 25%.
You're not only loosing heat in the winter, in the summer drafty windows can warm cooled air by letting in summer heat, causing your AC or HVAC system to kick into overdrive.
Installing energy-efficient windows can help reduce your heating and cooling bills over time.
2. The window frame is damaged, cracked, warped, leaking, or rotting.
Your window frames are essential to keeping your home sealed up from unwanted water and cold. If they become damaged with cracks, become warped, or begin rotting, it can break the window seal, let in water that can rot the window and cause water damage, and mold, to the inside of your home. Likewise, cold drafts can begin to appear, raising energy costs.
In certain instances, if the damage is minor the window can be easily repaired with weather-stripping, hardware, or patching it. However, in most cases, if the window is rotting, warped, badly damaged, leaking, or broken, installing a replacement window is almost always the best option over trying to delay the inevitable with a repair.
3. Your windows get condensation, frost build up, or feel cold to the touch.
When condensation forms along the bottom or corners of your window glass, it's a clear indication that your home contains a high moisture level and/or is not properly ventilated. Opening a window or running a dehumidifier is a quick solution. Over time, however, this moisture can lead to mold and mildew, or rotting windowsills.
Condensation that forms between glass panes tells us that the seals on the window have failed or are deteriorating. Once the seal is broken, outside air makes its way in causing moisture to get trapped and condenses into condensation and fogginess between the panes. In this scenario, only the windowpane itself needs to be replaced.
If condensation forms within the center of the glass windowpane, the gas between your double- or triple-pane windows leaks out, the window will feel very cold to the touch because it's not providing enough insulation and needs to be replaced.
4. You want maintenance-free windows.
Wood windows require a lot of upkeep. Every couple of years they need to be scraped, sanded, and repainted. Replacement vinyl windows, however, are maintenance-free; that means they won't be chipping and peeling paint every couple of years. Plus, they won't rot like wood windows can.
5. You're unhappy with the way that your windows look.
Your windows don't have to be damaged for you to want to replace them. Maybe you just don't like the way they look or they don't match your home's appearance, especially if you just renovated your home. Or you want larger windows that let in more natural light. Whatever your reasoning for not liking your windows, replacement windows can add curb appeal, aesthetics, and even health benefits.
6. Your moving into or renovating an older home.
Older and historical homes often still have wood windows installed or older vinyl windows that don't match the historical architecture of the home. Replacing the older windows can increase the historical integrity of the home, as well as reap you all the benefits of newer windows.
7. You want to sell your home.
Home improvement projects can dramatically increase the value of your home; windows being one such project. New replacement windows can have a return on investment of up to 80%. New windows add great curb appeal, beautiful natural lighting, and increased energy efficiency – all of which is very appealing to a potential buyer.
8. You're located in a severe weather prone area.
When considering replacement windows, your location can play a big part in deciding which window options are the best for your home. A colder climate, for instance, requires extra-insulated windows that can withstand extreme temperatures, while living on the coast can cause damage from salt, humidity, high winds, and hurricanes. Severe weather can easily damage your windows. A reputable and knowledgeable licensed contractor can help you choose the right windows for your climate.
We're ready to help you get started with your project!
For a free estimate and consultation for your roofing, siding, or windows, call us at 401-438-1499 or email info@marshallbr.com.
Get helpful tips in your inbox
We send one email per month – that's it. Our goal is simply to help you navigate the world of home repairs.