Replacement Window Costs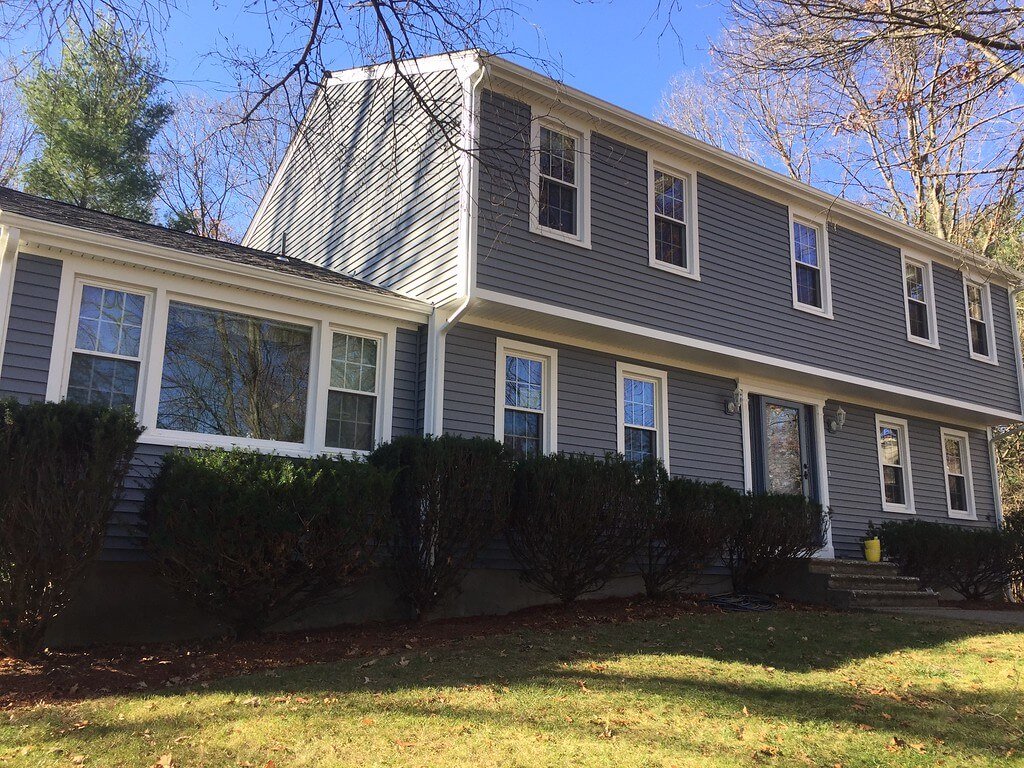 When older home windows begin to deteriorate from age and the elements, they can leave the interior of your home vulnerable to moisture, cold, and heat. Unfortunately, even ten-year-old windows can rot if they're not quality windows that were expertly installed to begin with.
Why replace your windows?
Replacing your homes' windows might not seem like a priority, but if you have an older home or signs of window rot, replacement windows can make a considerable impact on your home.
Consider these factors:
• Replacement windows can lower your utility bills and save you money every month.
• With windows properly sealed, your home will stay warmer during the winter and cooler home during the summer.
• Replacement windows are easier to clean and open to let the fresh spring air into your home.
• Replacement windows provide more of a sound barrier, letting in less outside noise.
• Vinyl windows need less maintenance than old wood windows. No more scraping, sanding, painting, or replacing putty every few years.
• Energy Star and efficient windows can qualify for government savings.
• Because of these factors, replacement windows are one home improvement project that will increase the value of your home and help you to get your money back.
Replacement Window Features
When considering the costs of replacement windows, work with a professional window contractor who will provide expert installation.
At Marshall Building and Remodeling, we offer our customers:
• 15-yr workmanship warranty
• Locally manufactured windows
• Quick, clean installation
• Highest energy efficiency – far exceeds energy star standards
• Windows rated for the harshest New England weather
• Lifetime warranty on all parts, including accidental glass breakage
• Single, double, and triple pane glass
Work with a replacement window contractor who knows their customers needs and backs up their work with the appropriate workmanship and manufacturers warranties.
Brands
Choose a knowledgeable window contractor that will be able to help you pick a replacement window brand that fits your needs, preferences, home, and budget.
For instance, although Marshall Building and Remodeling is an elite Harvey window provider, we can install any major window brand, whether Andersen, Pella, or Harvey. This allows us full flexibility in making sure you get the best window for your home, budget, and most importantly your specific needs.
Costs
The cost of replacement windows varies according to the type of windows and framing, the replacement window brand, the window dealer and installer.
Some replacement window companies increase their window prices above the actual window cost. They can in turn offer the customer 20-40% off the cost of replacement windows bringing the price back down, in an effort to make the customer think they're getting a deal.
A reputable window company will offer a competitive price for both replacement windows and expert installation.
Resources:
6 Things to Consider When Buying & Installing New & Replacement Windows
6 Warning Signs That Your Home Needs New Windows
Replacement Windows & Installation in RI & MA
We're ready to help you get started with your project!
For a free estimate and consultation for your roofing, siding, or windows, call us at 401-438-1499 or email info@marshallbr.com.
Get helpful tips in your inbox
We send one email per month – that's it. Our goal is simply to help you navigate the world of home repairs.