How to Safely Remove Snow From Your Roof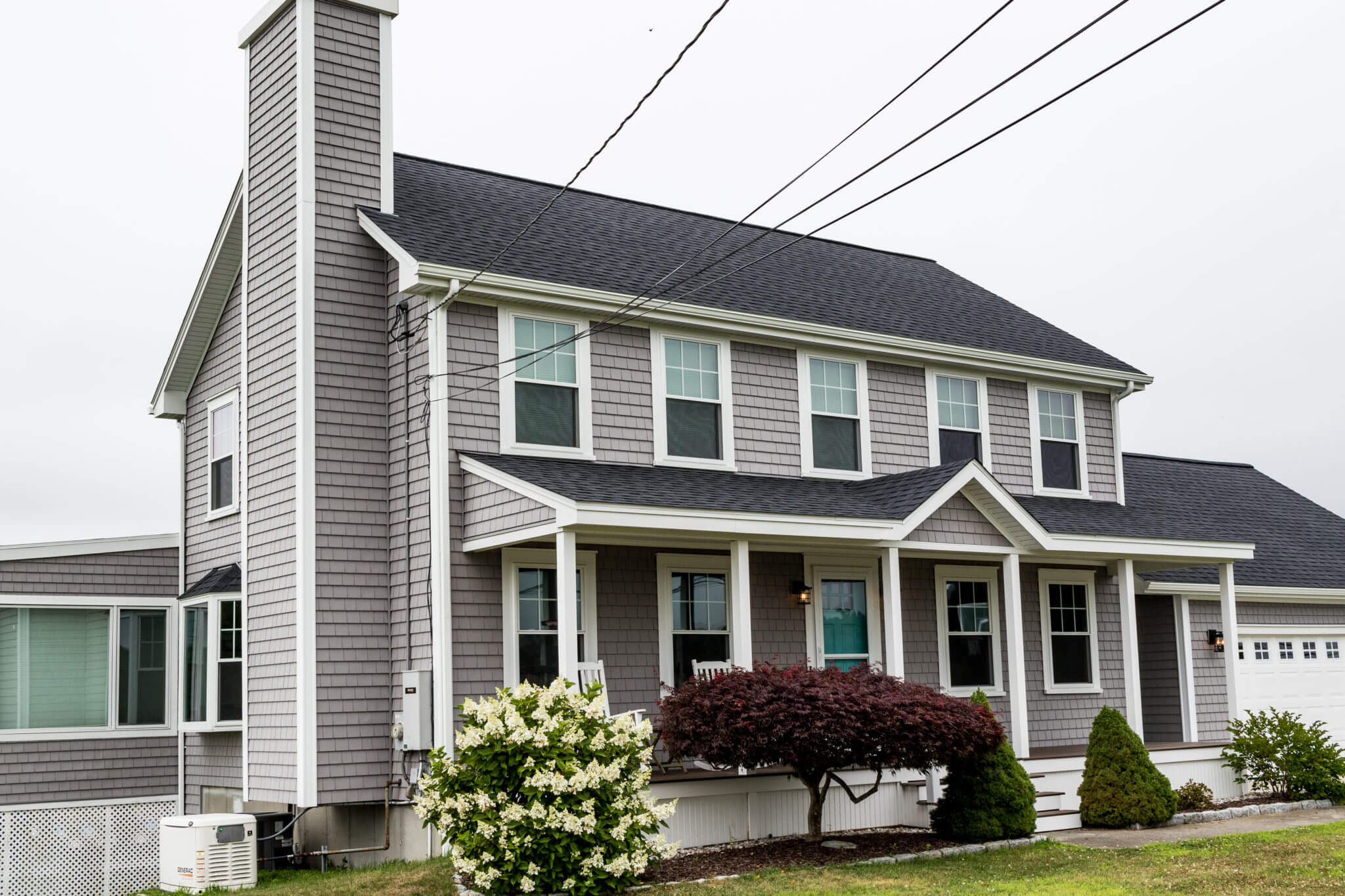 The first big snow storm of the year has hit Rhode Island. Amongst the winter wonderland, heavy snow is piled high on every house and every roof.
It's time to bundle up and brave the snow to protect your roof from the damages that the heavy snow, and icy cold, can cause to your home's roof, by learning how to safely remove snow from your roof.
Snow buildup can add an immense amount of weight to your roof. The amount of snow and ice that your roof can support will depend on the type, age, and condition of your roof. It's advised that you remove snow from your roof after every snowfall, big or small, to prevent build up, melting, and refreezing. Melting snow can create roof leaks, cause your roof to become weaker, develop ice dams, and in extreme cases, if your roof is already weak or damaged, the weight of the snow can even cause your roof to collapse.
The safest way to remove snow from your roof is with a roof rake. Please don't climb up on your own roof to try to remove snow and ice; it's dangerous and unnecessary.
You'll want to get a roof rake with a telescopic handle. A normal "long handled" rake won't do. A roof rake is specifically designed to ensure that the snow falls off without damaging the shingles of your roof. With these rakes, it is simply a case of moving along the snow and moving it off of the roof.
After snowfall, use a roof rake to clear the snow from the edge of your roof by pulling off as much snow as you can reach, usually 3 or 4 feet. Be careful to stand back and out of the way when the snow and ice falls off your roof. Don't worry about removing all of the snow. Instead, you just want to remove enough to ensure that your roof no longer has so much weight on it that it will be unable to cope. This will help to lessen the stress on your home's roof and it can also help to prevent ice dams from forming.
Unless there is a particularly heavy snowfall, you won't have to remove much of the snow to immediately see a difference.
Additionally, you need to be careful when raking the roof. Raking too hard can scrape off some of the protective mineral surface from your roofs shingles.
Learn more about 5 Ways to Winterize and Protect Your Roof.
When to call in the professionals
In a climate that's susceptible to heavy snowfall like New England, snow can pile up and turn icy very quickly. If using a roof rake isn't an option, the amount of snowfall has created dangerous conditions, or you're afraid of damaging your roof, hiring a professional to properly clear your roof is an even safer option. Make sure that you choose a reputable company who has all of the equipment required to operate safely, and is insured and bonded.
If you're dealing with recurring ice dams, or if you find you need to replace an old roof, we're here to answer your questions and help you protect your home for the future.
We're ready to help you get started with your project!
For a free estimate and consultation for your roofing, siding, or windows, call us at 401-438-1499 or email info@marshallbr.com.
Get helpful tips in your inbox
We send one email per month – that's it. Our goal is simply to help you navigate the world of home repairs.