How To Clean and Inspect Your Gutters for Fall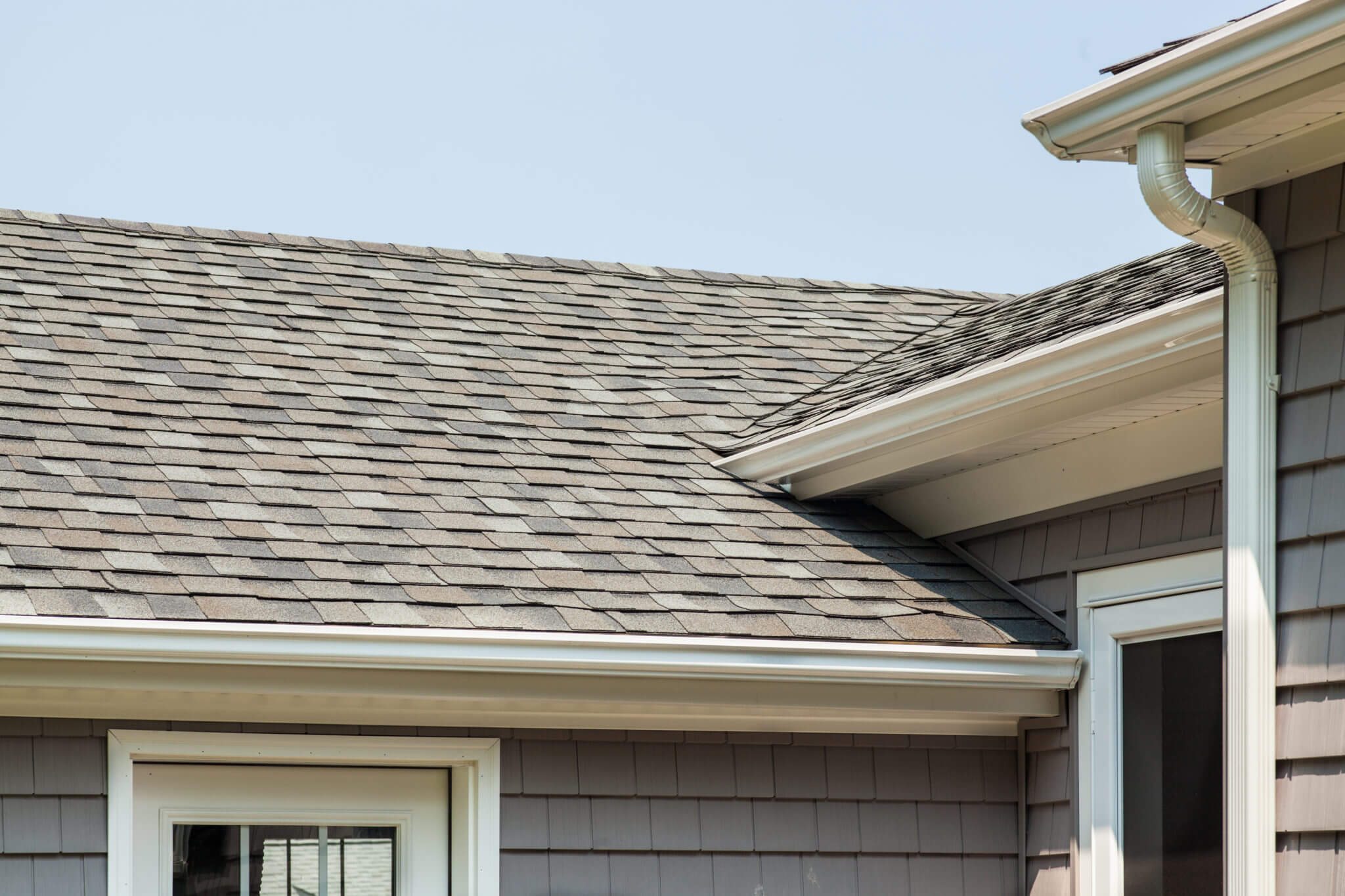 The leaves are on the verge of changing color and they'll soon be collecting on the ground, and in your gutters. September is the perfect time of year to stay ahead of the work and tackle the task of inspecting and cleaning your gutters before the leaves begin to fall.
Fall and winter are when clogged gutters can cause the most damage to your property.
Clogged gutters can cause damage to exterior walls, interior walls and ceilings, your home's foundation and basement, and your landscaping.
Rotting can occur on the fascia boards and around the gutter itself. A clogged gutter can become extremely heavy, putting stress on the fascia boards and soffits, which in some cases can cause the gutter to break, damaging your home's exterior and making it vulnerable to interior wall and ceiling leaks.
During winter months, ice buildup can also occur in clogged gutters. Melting snow and ice can build up without proper drainage, getting stuck in a melt and refreeze cycle along your roof. This may play a role in the formation of ice dams, which are typically caused by improper attic ventilation and insulation. When the ice and snow finally do melt, it's not uncommon to see ceiling leaks and damage.
If that isn't bad enough, clogged gutters tend to overflow and pool water at the base of the downspout, instead of directing the flow of water away from your home. Excessive water around your home's foundation is linked to basement leaks and damage to the foundation. It can also cause a slippery path of ice to form, which is a danger come winter.
That's why inspecting, cleaning, and maintaining your gutters is crucial to prevent damage from happening to your home.
Here's what you'll need to inspect and clean your gutters:
Ladder
Gardening or work gloves
Bucket or garbage bags
Trowel
Garden hose
During a nice day, securely set up your ladder along your house.
Start by putting on your gardening or work gloves and use the trowel and your hand to begin removing leaves, sticks, dirt, and debris from your gutters. Either place debris in a bucket, garbage bag, or drop it to the ground and rake it up afterwards.
After cleaning out any leaves or debris, use your garden hose to run water through the gutter channel. This will rinse away any leftover dirt and debris, but it will also indicate if there are any unnoticeable problems such as clogs, backups, or leaks in your gutters or downspout. The water should run through your gutter and through the downspout without any complications. Don't overlook your downspouts though; they can get clogged as well. If the water doesn't run out of the downspout easily, or at all, you might have a blockage. Dislodge debris that is stuck in the downspout by poking your garden hose with a high-pressure nozzle, a hand-held plumbing snake, or even something long like a broom handle, into the downspout and then rinse again with the house until it comes loose.
Next, check for signs of wear. No matter what type of material your gutters are made of, weather and time can cause damage to them. Look over the top and bottom of your gutters for signs of sagging, rust, rot, holes, cracks, or warped areas. These areas might need to be patched, replaced, or kept an eye on.
Once you've thoroughly cleaned out, unclogged, and inspected your gutters, installing gutter screens or guards can protect your gutters from falling leaves and debris.
While you're up on your ladder, trim and cut back tree branches that may hang over your home or gutters.
This is also a good time to inspect other higher up areas of your home. Inspect your roofing, fascia boards, soffits, chimneys and flashing, and other areas around your roof and gutters. Should you find any loose shingles, rotting, or damages to these areas, they should be repaired or replaced.
Look closely at upper floor windows for rotting or damaged window frames, and cracked or brittle caulking.
Inspect any upper floor exterior shingles or siding for loose shingles or damage. These might also need to be repaired or replaced to prevent further damages.
Make it a habit to inspect and clean your gutters at least twice a year in the fall and spring. By taking these measures you can prevent unforeseen repair costs to your home, now and in the future.
Want to protect your gutters so this is no longer a worry? Contact us to learn about our favorite product, Leaf Relief. It's half of the price of the leading brands, but every bit as effective. The best part is that if you hire us to install Leaf Relief, we'll clean your gutters while we're at it! Call today for a free quote over the phone at 1-800-866-1499.
We're ready to help you get started with your project!
For a free estimate and consultation for your roofing, siding, or windows, call us at 401-438-1499 or email info@marshallbr.com.
Get helpful tips in your inbox
We send one email per month – that's it. Our goal is simply to help you navigate the world of home repairs.