Get to Know James Hardie: Industry Experts on Siding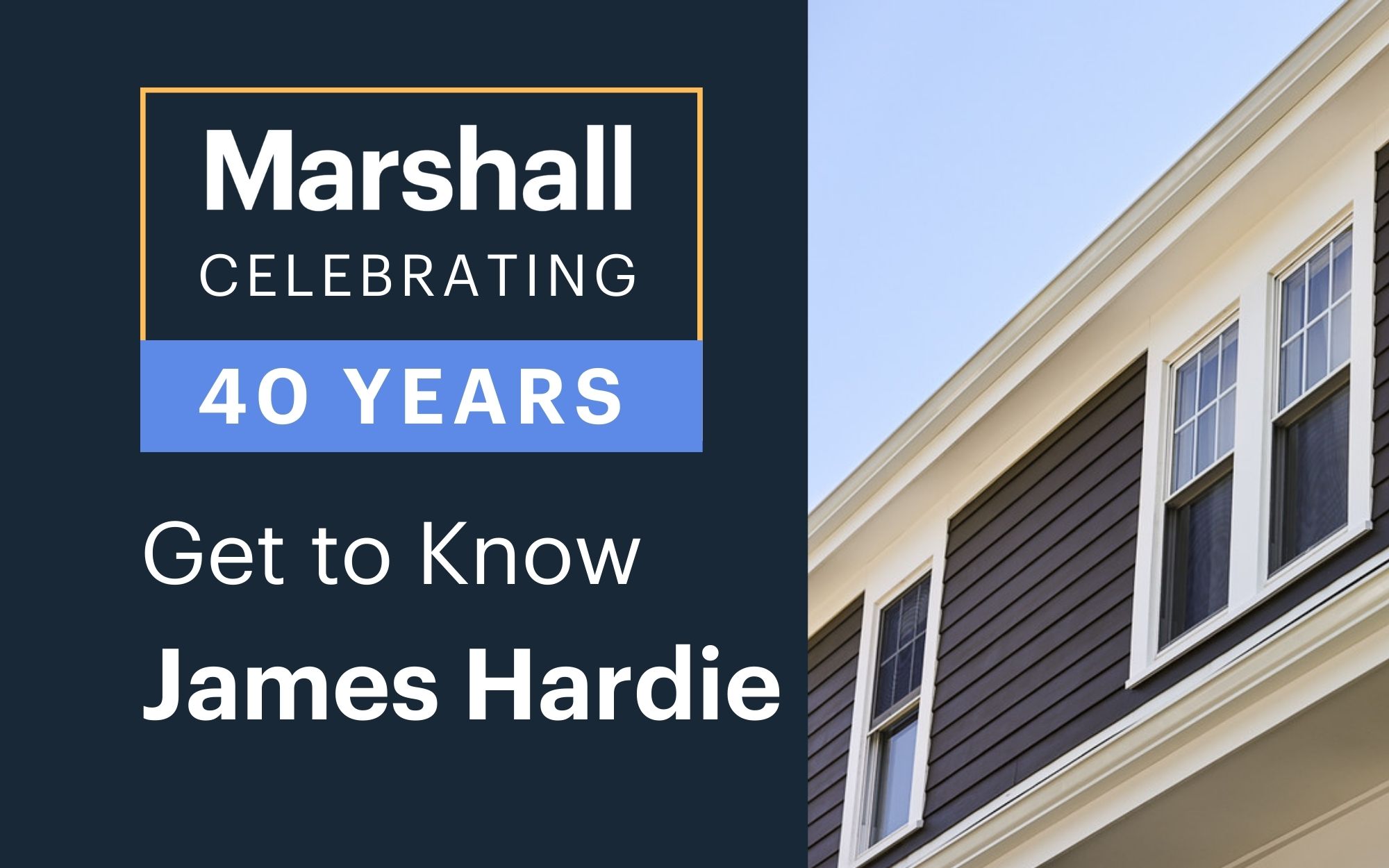 For our 40th anniversary, we want to capture 40 stories from past customers, members of Team Marshall, and industry partners. We sat down with Kevin Gerhart from one of our favorite siding manufacturers, James Hardie. Kevin has been a wonderful partner to us over the years and we wanted to give you a peek into James Hardie's amazing history and some exciting innovations you should know about.
How long have you been with James Hardie? What's your favorite part of your role?
"In the spring of 2019 James Hardie Building Products was adding members to the New England region in preparation for future growth. I was one of three reps that joined the team that year to make our support superior to any other siding manufacturer by having nine reps total in New England. During my four years with the company, by far the most enjoyable part of the job is helping replacement contractors grow their businesses with James Hardie's differentiated products. Several partnering contractors have expanded their businesses through the Contractor Alliance Program resulting in them reaching their goals and dreams, which is extremely satisfying to know that I helped them along the way."
Can you tell us about James Hardie's history?
"Company founder James Hardie immigrated to Australia from Scotland in 1888, and started a business dealing in items for the tanning trade. In the mid-1980s, James Hardie invented fiber cement technology, and began designing and manufacturing a wide range of building products that utilized fiber cement's durability, versatility and strength. The company entered the North American market in the early 1990s with the launch of its HardiePlank® lap siding product, which ignited a substantial shift in siding technology and product choice over the ensuing decades. Today James Hardie Siding is on over an estimated 10 Million Homes in North America. That staggering number averages out to approximately 285,000 homes per year or put differently, approximately 780 homeowners a day have James Hardie installed on their house."
What are some of the recent or upcoming product innovations homeowners should be excited about?
"All James Hardie siding products are Engineered for Climate®, meaning they are formulated to resist damage from specific weather conditions. The HardieZone System is broken into two distinct regions. Our HZ5® product line performs uniquely in Canada, the Midwest and Northeast, where snow, ice and temperature swings are the norm, and James Hardie's HZ10® product line performs uniquely in the West and South and its prevalent heat, humidity, sun and rain. Another key innovation in the mid-2000s was ColorPlus® Technology, which combines the advanced fiber cement formulation with a baked-on finish that is specially formulated to actively bond with James Hardie siding products, resulting in a durable, lower-maintenance finish with enhanced fade resistance. The latest innovation is the Magnolia Home James Hardie Collection, which launched in 2022. This new collection offers James Hardie siding and trim products in colors and styles hand-selected by Joanna Gaines. This curated collection is designed to help simplify the process of choosing your home exterior products and give you confidence with quality you can trust."
Marshall and James Hardie have had a great partnership, what do you think makes Marshall stand out in the industry?
"Marshall Building and Remodeling is an exceptional company in the local remodeling market. This is due in large part to providing great work and service at a fair price for 40 years to Rhode Island and Massachusetts homeowners. James Hardie is the #1 Brand Of siding in North America and have been in business for over 100 years, the partnership between Marshall and James Hardie is a perfect fit. Marshall is a key partner in James Hardie has in the Contractor Alliance Program. They are the first and currently only Rhode Island based Preferred Contractor in the James Hardie network, and this is a result of Marshall's culture. Marshall is constantly evolving and staying ahead of current trends to provide their customers the best experiences available in the home improvement industry. As James Hardie continues to grow as a consumer brand that homeowners desire, Marshall has engaged in continuous training on James Hardie product options and installation best practices to provide the best outcome for the growing category of homeowners looking for alternative options rather than wood or plastic. Simply put, Marshall stands out because from top to bottom every team member is looking to improve every day."
What do you think makes a great contractor?
"A remodeling company could give a great sales experience but provide a poor install and the homeowner would not be happy. Or a contractor could provide an exceptional install with great craftsmanship yet fall short on the communication and customer service, leading to a homeowner frustrated with the project. What makes a great contractor is ability to excel in the balancing between craftsmanship, organization, customer service and sales experience. I have several family members that are in the building industry, combine that with my role here at James Hardie, I have good knowledge of the construction industry and I can say without hesitation that Marshall is a great contractor. From the initial homeowner meeting, to scheduling the install with Marshall's factory trained install teams, and finalizing your project with excellent project management along the way, Marshall truly excels in the four categories required to be a great contractor which is why they are such a well-known brand in New England."
Thank you for taking the time to chat with us, Kevin! We look forward to many more years working with James Hardie.
Get helpful tips in your inbox
We send one email per month – that's it. Our goal is simply to help you navigate the world of home repairs.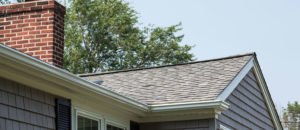 Choosing a Contractor
Learning Center
Resources
Roofing
Read more