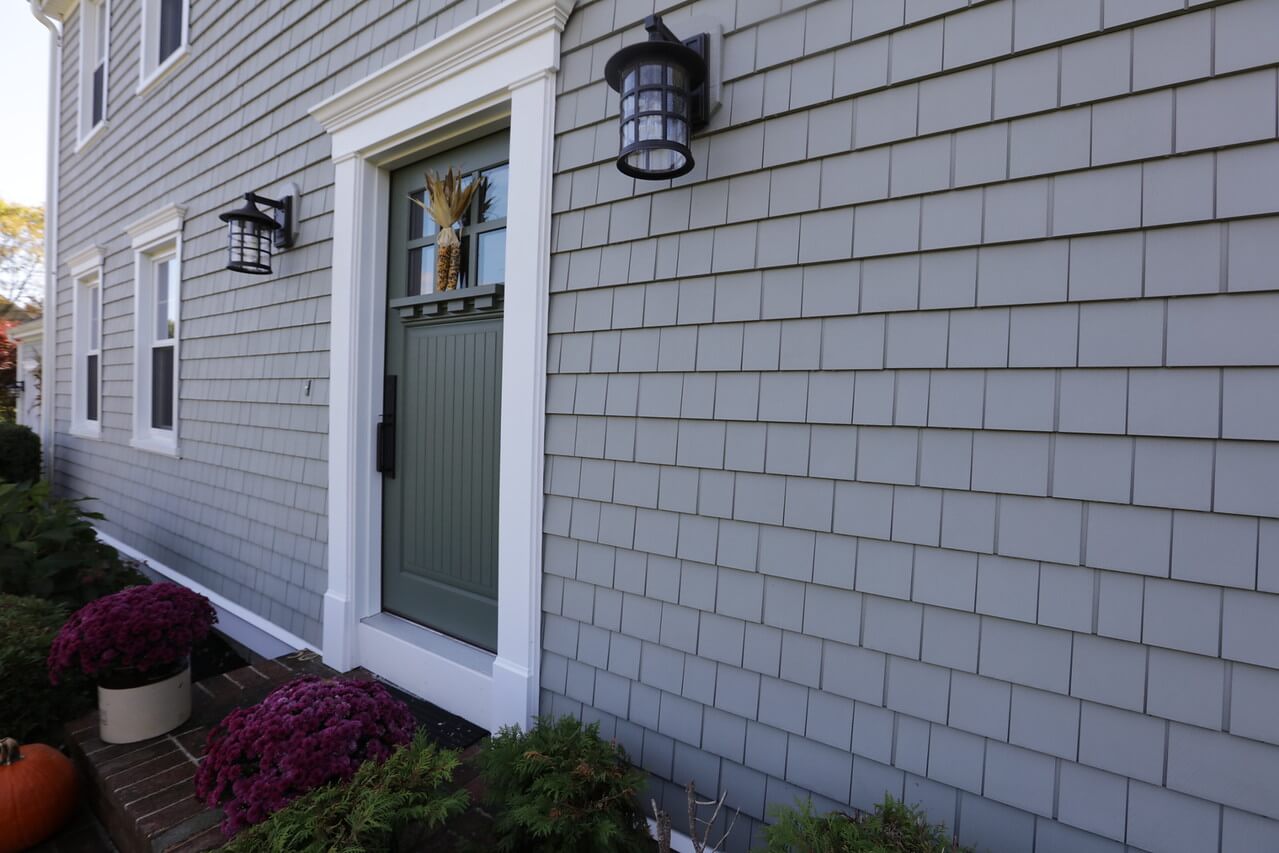 Why Choose Marshall for Your Siding?
Standout Trim Work
Our craftsmen are artists in the way they bend and mold trim to enhance the original character, beauty, and aesthetic of any home. You can always tell a Marshall siding project by the beauty and precision of its trim work. It is the single element that separates true siding craftsmen from all the rest.
Stress-Free Siding Experience
We shoulder any and all project-related stress and risk because we don't collect any money until your work is complete and then we back our siding projects with a full 15-year workmanship warranty. Add that to our long list of A+ siding reviews, and you have nothing to worry about.
Project Management
Our talented siding installers are complemented by our experienced project managers. They visit the job site and check in with crews to make sure your project goes off without a hitch. They're also pretty great people, who will answer any questions you may have along the way.
In New England, exterior paint on homes often proves insufficient in protecting against wind, water and UV damage. If left neglected for extended periods of time, corroded paint can even lead to structural damage to your home and pest infestations. Even if you're proactive, regularly repainting your home's siding is costly and time consuming. Vinyl siding is the modern solution to problems associated with traditional paint. Once thought to be a less attractive option, today's vinyl siding is nearly indistinguishable from paint on wood. This high-quality siding material is virtually maintenance free and effectively withstands even the most extreme weather conditions. The appearance, functionality and longevity of your vinyl siding is largely dependent on the competence of the company you hire to install it. Locals regard our team at Marshall Building and Remodeling as the best vinyl siding company in Providence, Rhode Island and throughout the region for our depth of experience, exceptional value, commitment to customer service and stunning results.
Contact us to get started today! Fill out the form on our contact page or call (401) 438-1499 to begin exploring your options with a free vinyl siding quote today.
Our reputation as the best vinyl siding company in Providence is made clear by the wealth of positive feedback we receive from our satisfied customers. Erin J. of Providence, RI describes how we were able to increase the profitability of her income property in her Yelp review, "We were in dire need of new siding on the top two stories of our multi-family. We focused in on a few top-rate companies and got a few quotes. We decided on Marshall for two reasons: 1. The price was fair and 2. Andy Marshall was upfront, down to business and didn't engage in any high-pressure sales tactics nor did he try to over-sell us on services. He was able to balance our need to seal up our siding and increase curb appeal with being more frugal. We had a different contractor come in, inflate the scope of work needed and project cost and try to scare us into thinking our house was going to fall over. Andy, by contrast, was so much nicer to deal with and didn't leave us feeling like we were getting ripped off."
Lusia M. writes of how we we're able bring her over one-hundred-year-old home into the 21st century in her Google review, "We bought our home five years ago with plans to re-side the old cracked plastic siding that was on the house. I am over the moon happy with the outcome of my house transformation. My neighbor stated Marshall has brought the dignity back to my old 1890s home."
At Marshall Building and Remodeling, we make investing in your home with vinyl siding stress-free, affordable and practical. With over 35 years of experience installing vinyl siding in the Providence area, we've distilled selecting and applying the right color, style, material and trim options down to a science. Execution of these details determines just how much an installation of vinyl siding will enhance the curb-appeal, functionality, durability and upkeep of your home. Conversely, neglecting these factors can degrade appearance and become the source of long-term damage.  Our team of fully licensed and insured professionals have made a career of employing only the best practices. In addition to an A+ rating with the BBB we hold Master Elite Siding Contractor, CertainTeed 5-Star Contractor, Vinyl Siding / Polymer Shake and Restoration Millwork Trim Master Craftsmen and Vinyl Siding Institute certifications.  Confidence in our abilities is reflected in our 15-year workmanship warranty that we provide on top of all other manufacturer protections. We don't even require payment until your project is complete.
Don't trust the longevity, aesthetic and performance of your home to just any contractor. Hire the best vinyl siding company in Providence, Rhode Island for your next project. Fill out the form on our contact page or call (401) 438-1499 to begin exploring your options with a free vinyl siding quote today.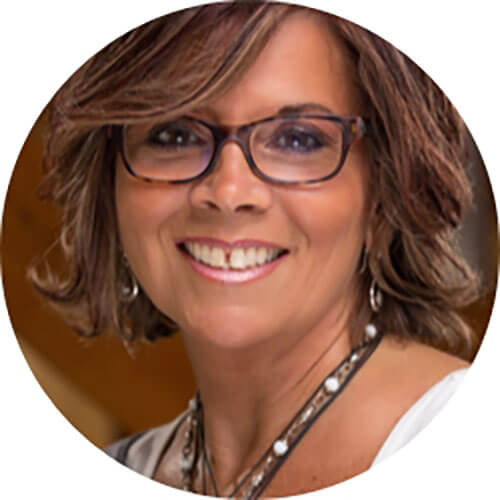 It's natural to have questions
Call in and talk to Judy
Call 401-438-1499
She can talk you through any details and schedule your free, no-obligation consultation.
Striking Home Transformation
Vinyl siding can change the look of your home and increase it's value overnight!
Before Marshall
Chipped Paint and Tired Look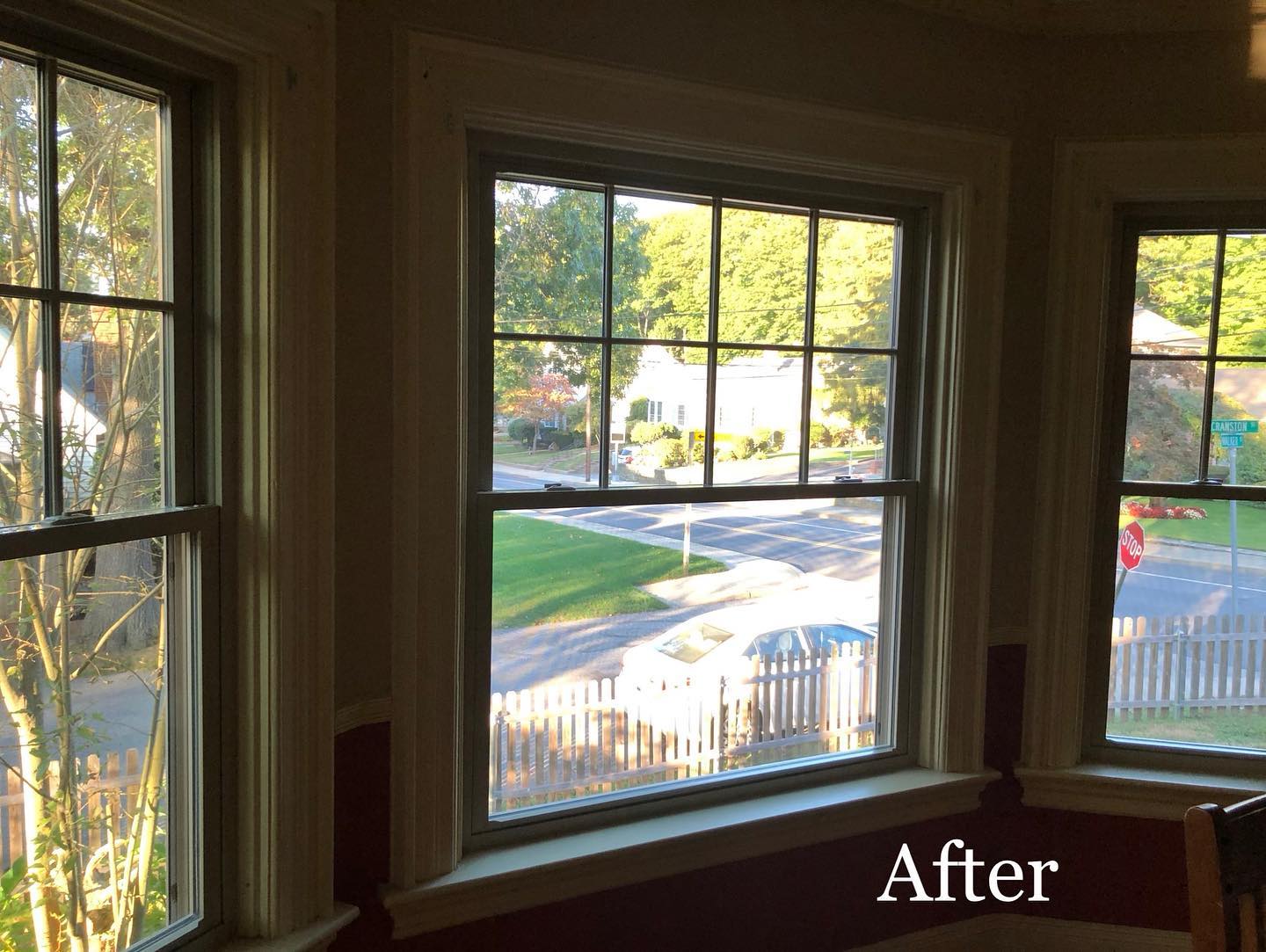 After Marshall
Flawless Installation of Maintenance Free Vinyl Siding
Vinyl siding can change the look of your home and increase it's value overnight!
How our pricing stacks up
The low end
One-person shop with lack of experience
Lower-pressure sales
Poor customer support, due to lack of staff
Not properly insured and/or licensed, a major concern for homeowner's liability
No payment plans or financing
Little to no warranties
Require money up front to start a project
Working with Marshall
Local, family-owned business since 1983
No pushy sales tactics or gimmicks
Exceptional customer service and care
Fully licensed, insured, and trained crews who are a part of our team
Affordable payment plans and financing
A true 15-year workmanship warranty
Money accepted when project is complete
The high end
Large, national companies
High-pressure sales, gimmicks, and "offers"
No personal touch or care
Licensed and insured crews that come and go and aren't invested in the company
Financing available
Warranty claims can be difficult to file
Require money up front to start a project
Our customers love us
Bob Hehl
Portsmouth, RI
As a former U.S. Army officer, had I had to provide an evaluation of work performance, superlatives such as Attention to detail; No-nonsense approach; Prompt and timely work schedule; Positive attitude; and Master craftsmen would all have been part of the evaluation. The vinyl siding job done by Marshall set a new standard for quality, […]
John & Liz DeLeo
Dartmouth, MA
David, thank you and your company for one of the most qualitative and professional construction projects ever completed in my lifetime. From the day I met you, I had an inclination that you were different than any other contractor I had ever worked with in my past. You presented a level of confidence that became […]
Art Bouchard
Attleboro, MA
Before selecting Marshall, I obtained a number of estimates from national competitors as well as some local building supply outlets. Marshall was almost half the price of their competition. Additionally, the triple-pane windows we purchased were at a lower cost than was quoted from other contractors for double-pane units manufactured by the same window company. […]
Sam Crooks
Rehoboth, MA
Marshall provided a fair price for the work that was performed, met the time commitments they provided both during the estimate and the installation (they never wasted my time), performed an incredibly good job (I watched), and did an outstanding job cleaning up the property after the work was completed, and they also did an […]
Toni Motta
Cumberland, RI
Tom, your recommendations for materials, design and color were all top quality choices. Shawn and his crew did a beautiful job with the carpentry and attention to detail. You and everyone from your company (including your office manager, Judy) were a pleasure to work with and all were attentive to being sure that I was […]
Candace Isherwood
North Dartmouth, MA
I had all of the windows in my home replaced earlier this year and installed by Marshalls. I couldn't be happier with the result. They were courteous, on time and knew their stuff. The install was fast. I couldn't tell they had been there when finished, cleanup was fantastic. Dave spent some time with me […]
Kristine Donobedian
Lincoln, RI
My deck replacement was top notch, from all of the pre decision research which John Marshall thoroughly prepared, to the construction which was timely completed and even the assistance I was given when I had to make a warranty claim on a product (not workmanship). Would highly recommend!
More Customers Stories

Certified by the Vinyl Siding Institute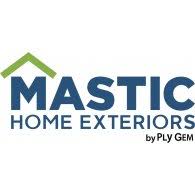 Master Elite Siding Contractor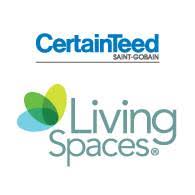 CertainTeed's Living Spaces Remodeler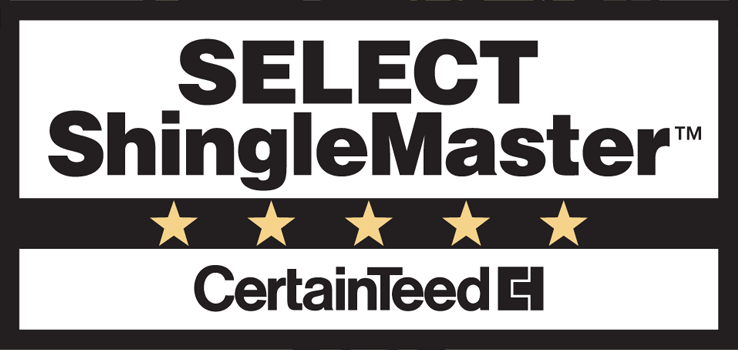 CertainTeed 5-Star Siding Contractor