The Best Roofing, Siding, and Window Options for Your Waterfront Home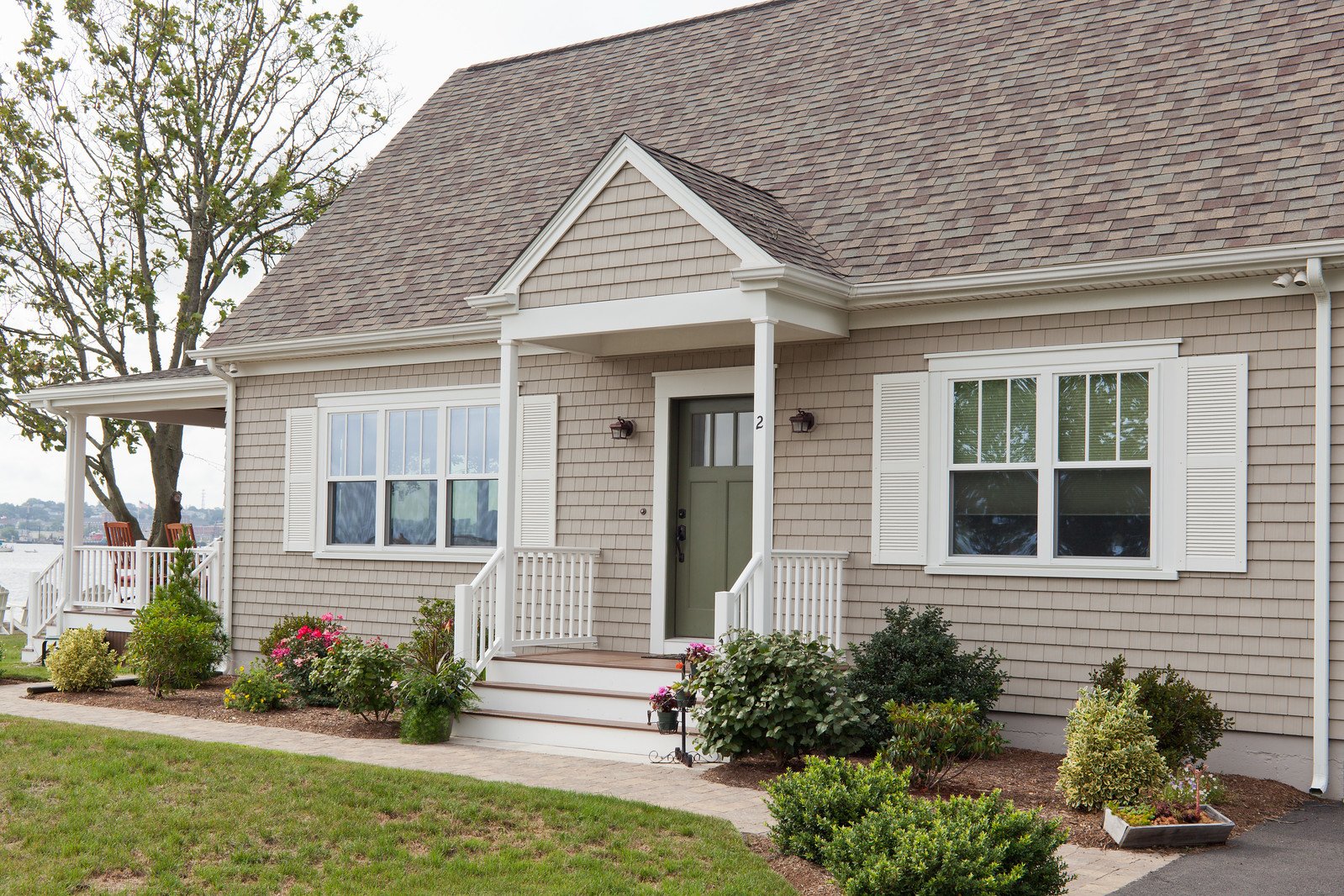 The coast offers gorgeous sunny views, sandy walks, refreshing swims, and fresh salt air. For a waterfront home, however, the salt, humidity, and wind can all pose a threat to the materials used on your home.
Choosing the right options for a coastal home in Rhode Island or Massachusetts is especially important to the structural stability of your home. The roof acts as a barrier and protects your home from rain, wind, snow, and debris; it keeps your home warm, dry, and leak-free. Windows need to withstand high wind gusts during storms and also keep the heat inside throughout harsh winters. Traditional wood siding gets eaten away by the saltwater air and can need constant painting and improvements just to keep up.
Choosing the Right Roofing for Your Waterfront Home
Because a waterfront home is so close to the shore, it's more important than ever to choose a contractor with not only the right materials but also exceptional workmanship and knowledge about regionality and how it affects your roof. Without proper installation methods, even the best materials might not hold up against high winds and rains from storms that form off the coast. Over the past 40 years, we've worked on over 8,000 exterior remodeling projects, which has shaped the way we recommend products and installation methods for our customers. Our recommendation for the modern-day waterfront home would be to invest in architectural shingles with a hurricane nailing system.
Architectural Shingles
Architectural shingles have soared in popularity and for good reason. They're sturdier and heavier than traditional 3-tab shingles, weighing around 50 percent more. Because of their heavier construction, they offer greater protection from the elements and can withstand winds up to 130 mph. They typically come with a 25-30-year manufacturers' warranty, but here at Marshall Building and Remodeling we offer a lifetime GAF warranty on our installations. Due to their quality and durability, architectural shingles can also dramatically enhance the look of your home and increase its value. They come in a wide assortment of colors to fit the design and style of any home.
Other factors that should also be considered in determining the best roofing material for your home include the pitch of the roof, climate, budget, and type of home. We provide free inspections and can offer you our expert advice for your home. Get started on your roofing project today.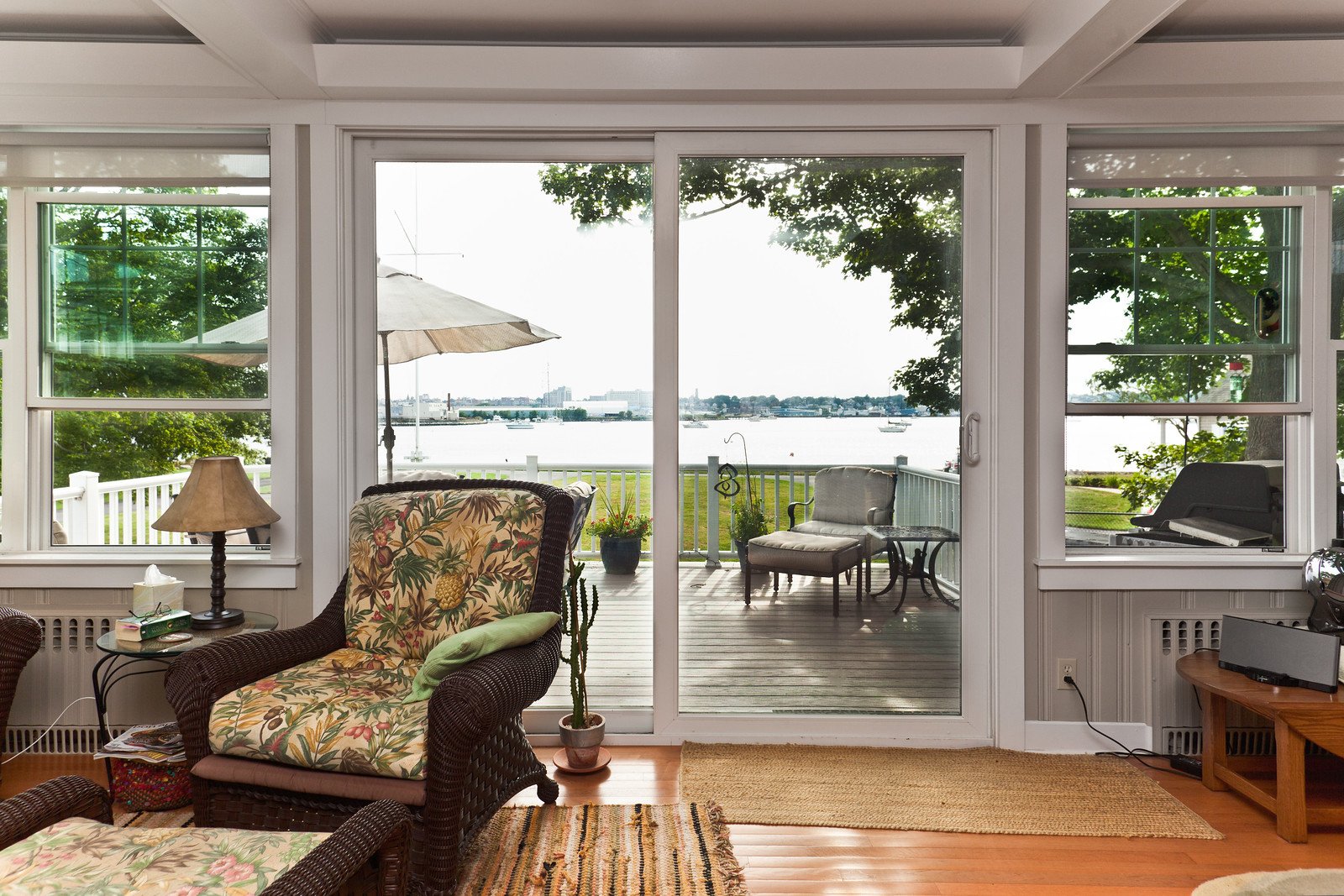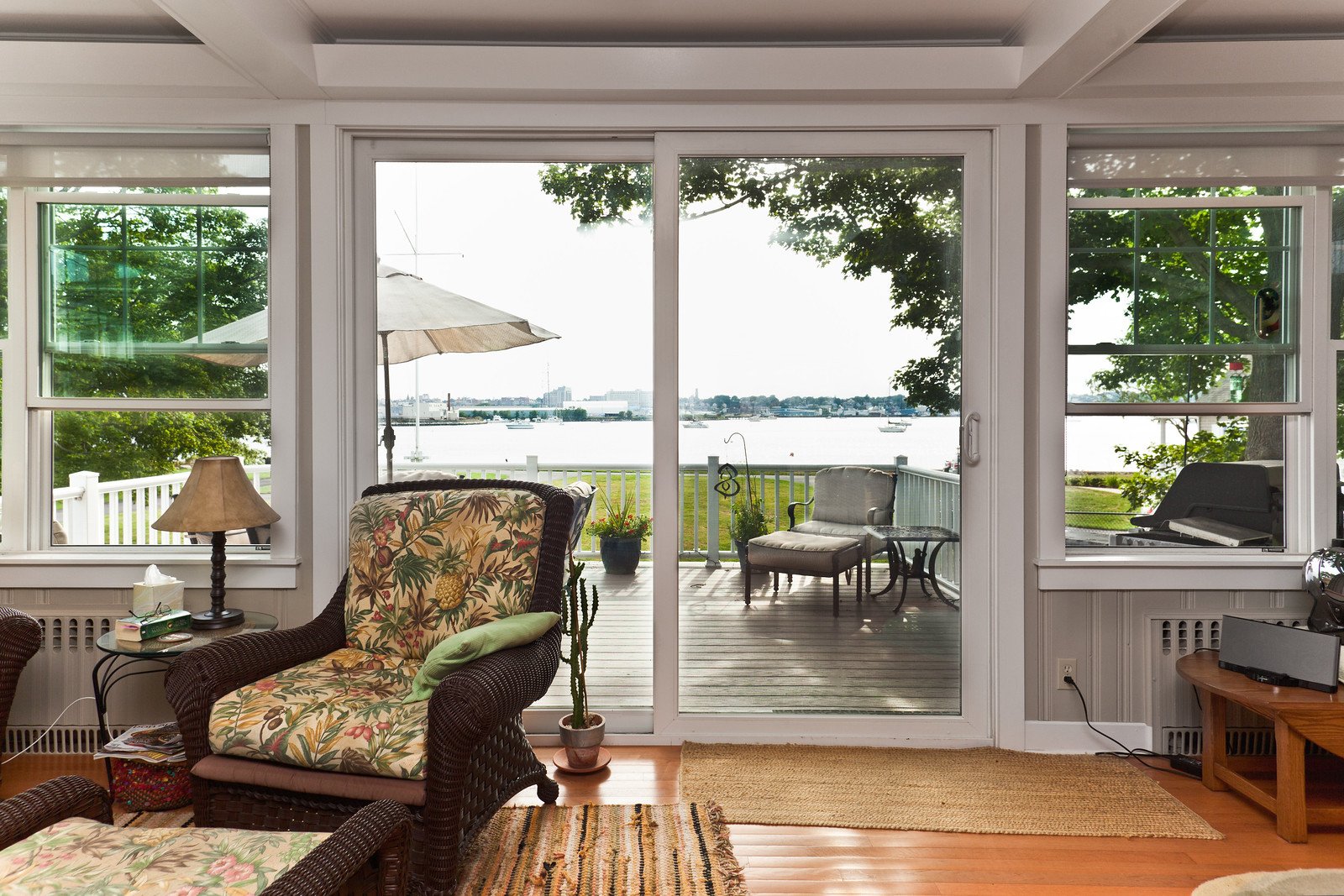 Getting Quality Windows for Your Home on the Water
Here in Rhode Island, we know that many seaside towns have complicated regulations for wind resistance and hurricane precautions built into the local building codes. We take the guess work out for you, by managing your replacement window project from start to finish, securing the necessary permits and ordering only compliant products for your area. Did you know that in Narragansett, you're required to ensure your new windows meet a 120-mph wind loading standard? We do. That's the Marshall difference – we provide the peace of mind that your project is being handled by a professional and dedicated project manager every step of the way.
Triple Pane Windows
One of the best ways to ensure your home is prepared for future storms, exceeds energy efficiency standards, and also has that dramatic curb appeal – is to upgrade to triple pane windows. The best part? Marshall offers that upgrade to our customers, free of charge. Our craftsmanship and trim work are second-to-none and you'll be floored by our value over national window dealers. It pays to have a local company who cares about your satisfaction and experience above all else.
Why go another day with windows that aren't making the cut? Call us today 401-438-1499 or fill out our form to get more information.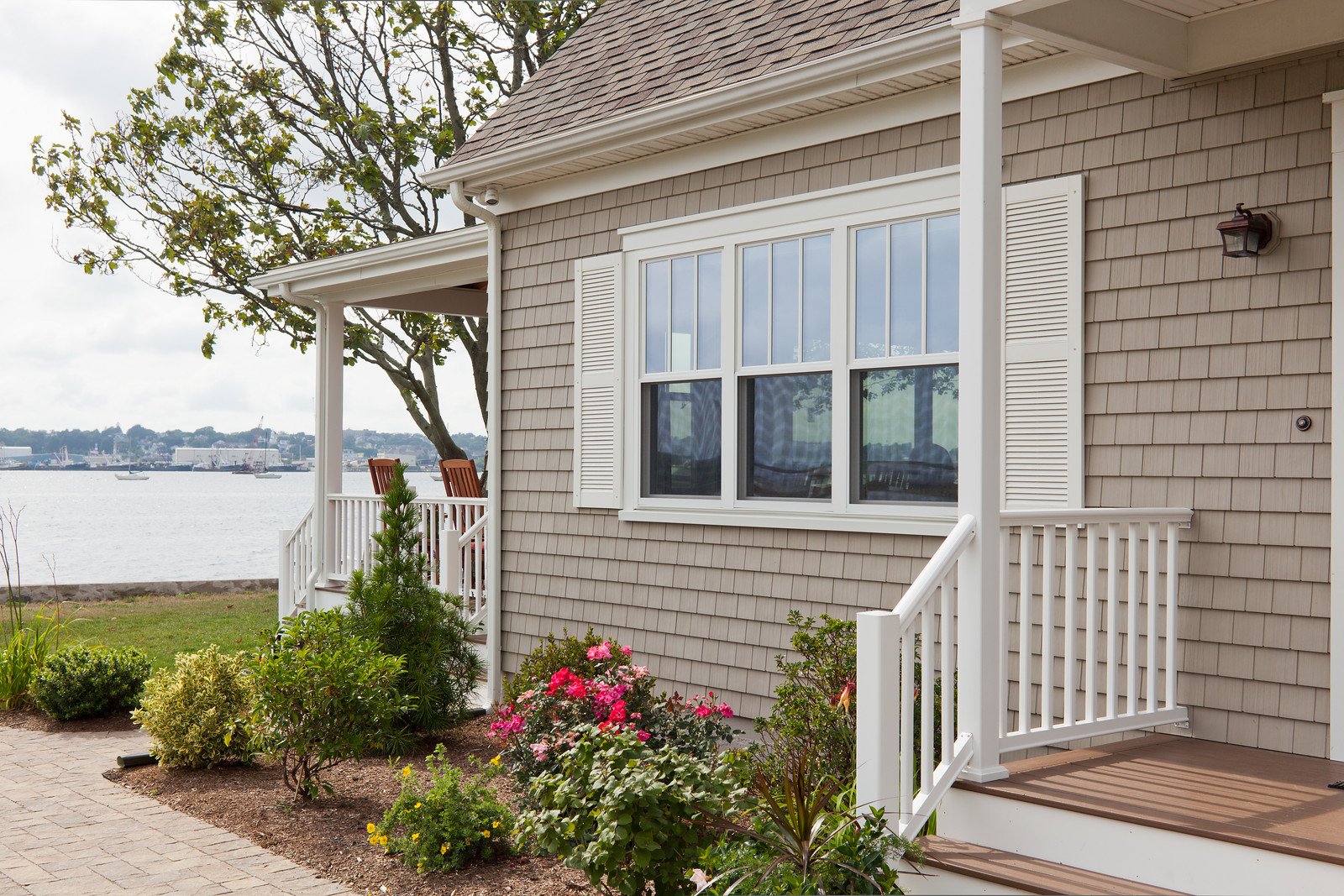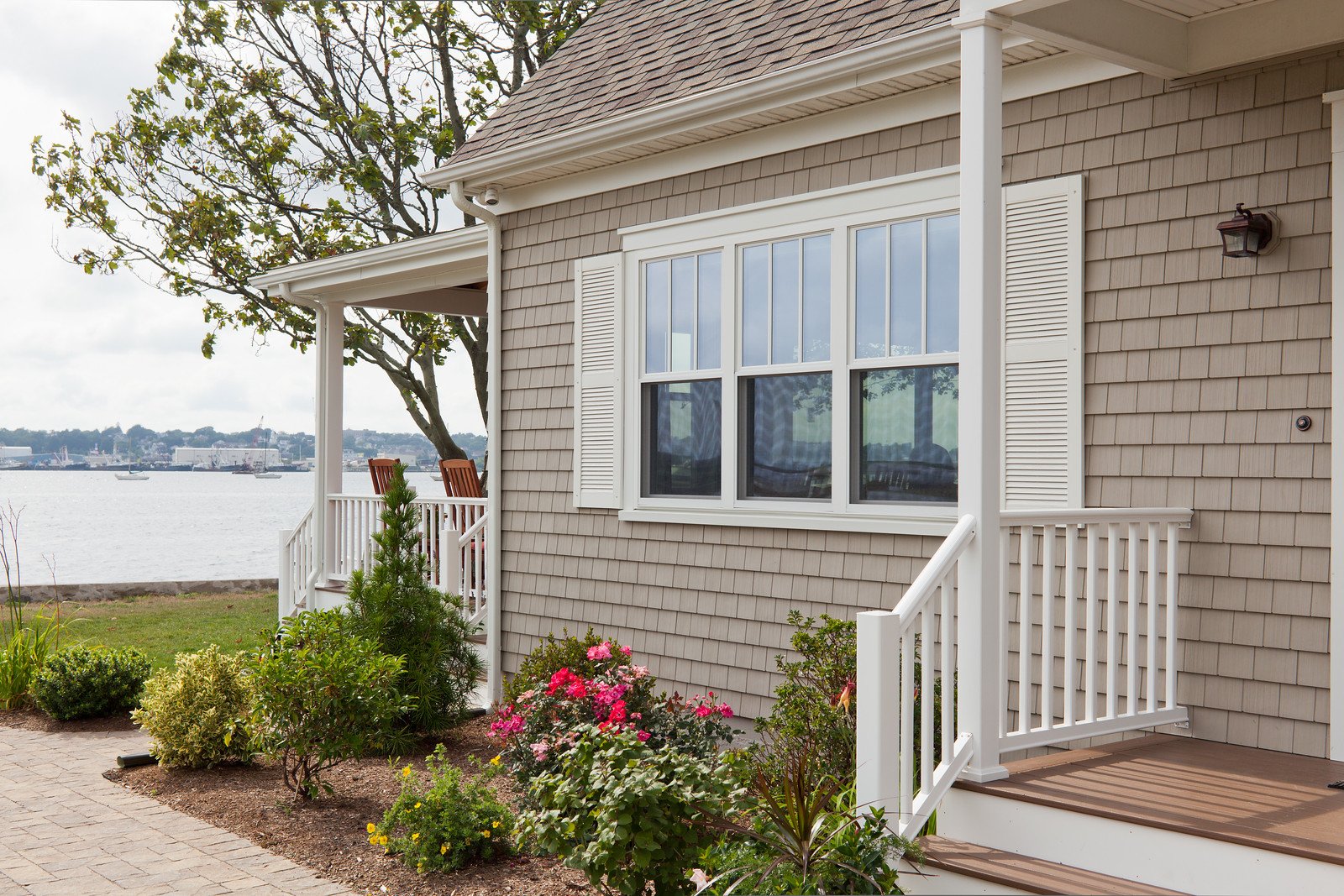 Change Your Life with Maintenance Free Siding
Don't waste another dollar repainting your house, only to watch the ocean air tear it off within just a few years. With premium vinyl siding, your house can look magazine ready all year long. Our siding options don't look like your grandmother's old vinyl siding. Plus, our work stands out and you can always tell a Marshall siding project by the beauty and precision of its trim work. We have every option of style, shape, and color you can imagine. Don't settle for "average" – our craftsmen are artists in the way they bend and mold trim to enhance the original character, beauty, and aesthetic of your home.
CertainTeed Cedar Impressions
Capture the beautiful impressions of natural cedar. We love working with Cedar Impressions because the collection offers eight classic styles so you can recreate the timeless appeal of cedar using authentic patterns and textures. Combined with the choice of 39 colors, these shingles and shakes offer exceptional beauty and versatility to design your home to your taste. In fact, today's siding looks so much like real wood that it's even approved by most historic districts. Enjoy the beauty without the maintenance. Cedar Impressions siding is designed to stay beautiful with little to no effort so you can spend more time with friends and family, instead of constantly repainting your house.
The best part? Adding low maintenance siding quickly pays for itself and is considered one of the top ten remodeling projects in terms of overall payback. Do yourself a favor, put down the paintbrush and call Marshall for a free consultation.
We're ready to help you get started with your project!
For a free estimate and consultation for your roofing, siding, or windows, call us at 401-438-1499 or email info@marshallbr.com.
Get helpful tips in your inbox
We send one email per month – that's it. Our goal is simply to help you navigate the world of home repairs.