High-Performance Vinyl Siding Can Increase the Value of Your East Providence, RI, Home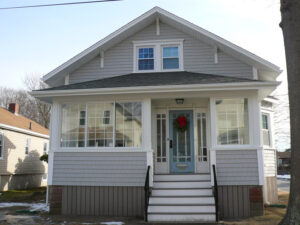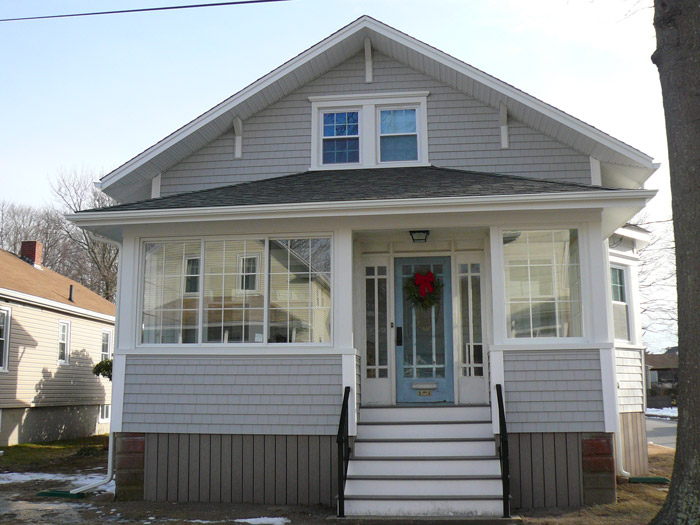 Did you know that upgrading to vinyl siding is one of the top ten home remodeling projects you can do in terms of return on investment? That is, if you choose a reputable, experienced vinyl siding contractor to install it! At Marshall Building & Remodeling, we've been in the home improvement business since 1983 and have earned an A+ rating from the Better Business Bureau every single year since our founding. We are proud to install high-quality vinyl siding for homeowners in East Providence, Rhode Island, and the surrounding areas.
Marshall Is a Cut Above Other Vinyl Siding Contractors
You can always tell a Marshall vinyl siding job apart from any other just by its precise installation, beautiful trim work, and extraordinary craftsmanship. Our siding installation technicians are true artists. Plus, we partner with some of the best manufacturers in the business—like Mastic, CertainTeed, Tando, and Everlast—to bring you the most aesthetically pleasing, high-performance vinyl siding products.
We've also earned quite a few certifications and accolades for our siding and trim work, including:
CertainTeed 5-Star Contractor
Mastic Master Elite Siding Contractor
Certified by the Vinyl Siding Institute
Vinyl Siding & Polymer Shake Master Craftsman
Restoration Millwork Trim Master Craftsman
James Hardie Elite Preferred Contractor
Vinyl siding is certainly utilitarian in terms of its affordable price, durability, and protective qualities. However, that doesn't mean that it's not also exceptionally gorgeous. Whether you live in a historic mansion, a weathered saltbox, or a sleek modern abode, you can choose from several different styles and textures as well as dozens of colors to perfectly complement your home's architecture and your personal taste.
Get Started Today
To learn more about our vinyl siding options for East Providence homeowners, contact Marshall Building & Remodeling today. We'll be more than happy to tell you about our best-in-class 15-year labor warranty and convenient, flexible financing options.