Local Home Window Replacement Experts in Dartmouth, MA
Are you sick of dealing with stuck windows? Do constant drafts have you adjusting your thermostat far too often? Is it time for a new look at your home? If the answer to any of these questions is "yes," get in touch with Marshall Building & Remodeling. We offer window replacement service here in Dartmouth, Massachusetts, that result in a more beautiful, comfortable, and secure homes. We're ready to show you firsthand how we've earned so many satisfied customers since 1983!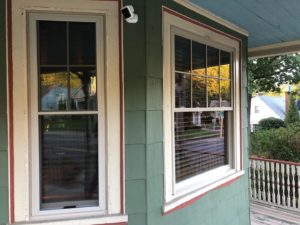 About Our Replacement Windows
No two homes—or homeowners, for that matter—are exactly alike. With that in mind, why should anyone force you to choose from a limited selection of replacement windows? At Marshall Building & Remodeling, we source all of our replacement windows from a wide variety of renowned manufacturers. With so many options to choose from, we're positive we can help you find the exact material, design, color, and functionality you desire for your home.
About Our Window Replacement Service
Here at Marshall Building & Remodeling, we pride ourselves on the customer-centric approach we've taken with our services since 1983. We're not fond of high-pressure sales tactics and other nonsense homeowners often worry about—just a straightforward, honest experience you can feel good about. And with our team's excellent craftsmanship, you can rest assured the window replacement itself will meet or exceed your expectations.
Get Started Today
Is it time to refresh your Dartmouth, MA home's windows? If so, get in touch with Marshall Building & Remodeling today to schedule your no-pressure window replacement consultation and learn more.