Stacey and Michael Carvalho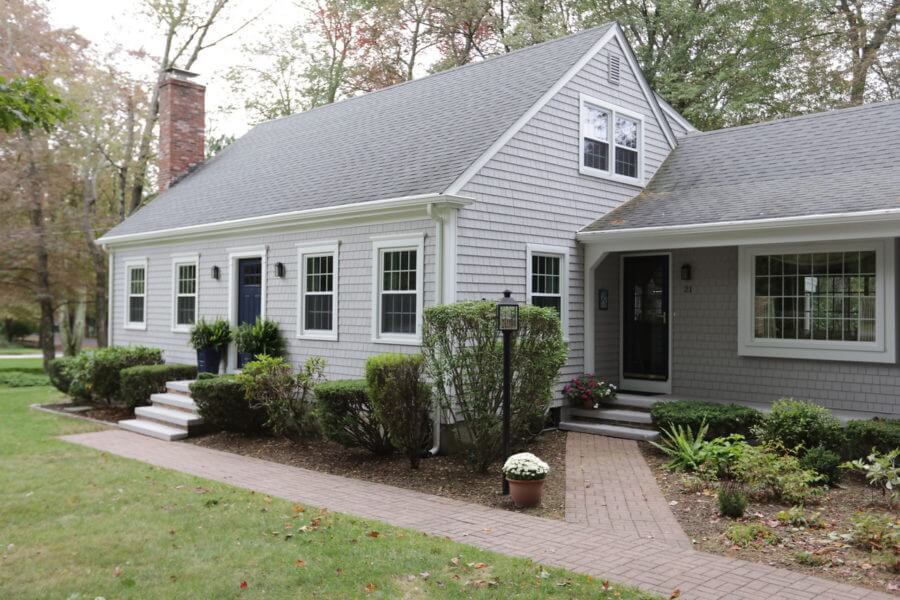 Ever wonder what it's like to compare window companies? The Carvalho family went through a brutal year-long process, but finally found Marshall… What a difference!
"Over the weekend, Michael and I attended the home show in Rhode Island. I spoke with the BBB and RIBA… We understand they cannot single out one particular company over another, however I needed them to understand from a small family perspective the brutal experience of seeing nine window salesmen in the course of a year from big box stores to general companies – the extreme struggle of being easily misdirected, confused from hours of demonstrations and finance options, with sign-on-the-dotted-line sales.
Today's consumer doesn't always understand the whole presentation. We want to feel understood and that someone gets our needs. Reviews from Facebook, Angie's List and Yelp are not always helpful. No one hangs photos of unhappy customers on their wall or booklet. I, as a consumer, depend on these reviews to be accurate. And we're left feeling the harsh 'shame on you, it's your job to research ahead of time.'…
Walking around the home show just made me more frustrated. I went right back to the BBB and RIBA booth and told them buying windows and doors was a major purchase for my family, something more than likely to be done once in a lifetime. How could they help explain my roller coaster road from companies they register?
We told the BBB about Marshall and how it was the last place we called. I couldn't take another window salesperson. I had enough education in windows as if I was taking an elective in college… The major difference was with how Andy Marshall came to my home – friendly, energetic, as if he was stopping by to say 'hello' – professional with a charismatic way about his personality, listening and not overpowering the conversation.
Andy addressed all of our issues and concerns. After viewing everything, he sat down with us and laid out a plan to our solve problems with the windows and doors. There is no performance rating for his team, as it is incomparable with any other installation crew. First of all, it was always a team effort, from start to finish. Marshalls displayed extraordinary attention to detail. Two men in six hours finished my house of 15 windows. Silly as this may sound, Jessica, my tenant, and I will always remember how everyone kept asking if her curtain line was correct!
Sorry for the long note. It was a short conversation with both BBB and RIBA, but I did send this to both of them as well… Michael and I are looking forward to our next home improvement adventure with you and your team.
Thanks so much for all your help."
Stacey