The Cost of a New Asphalt Roof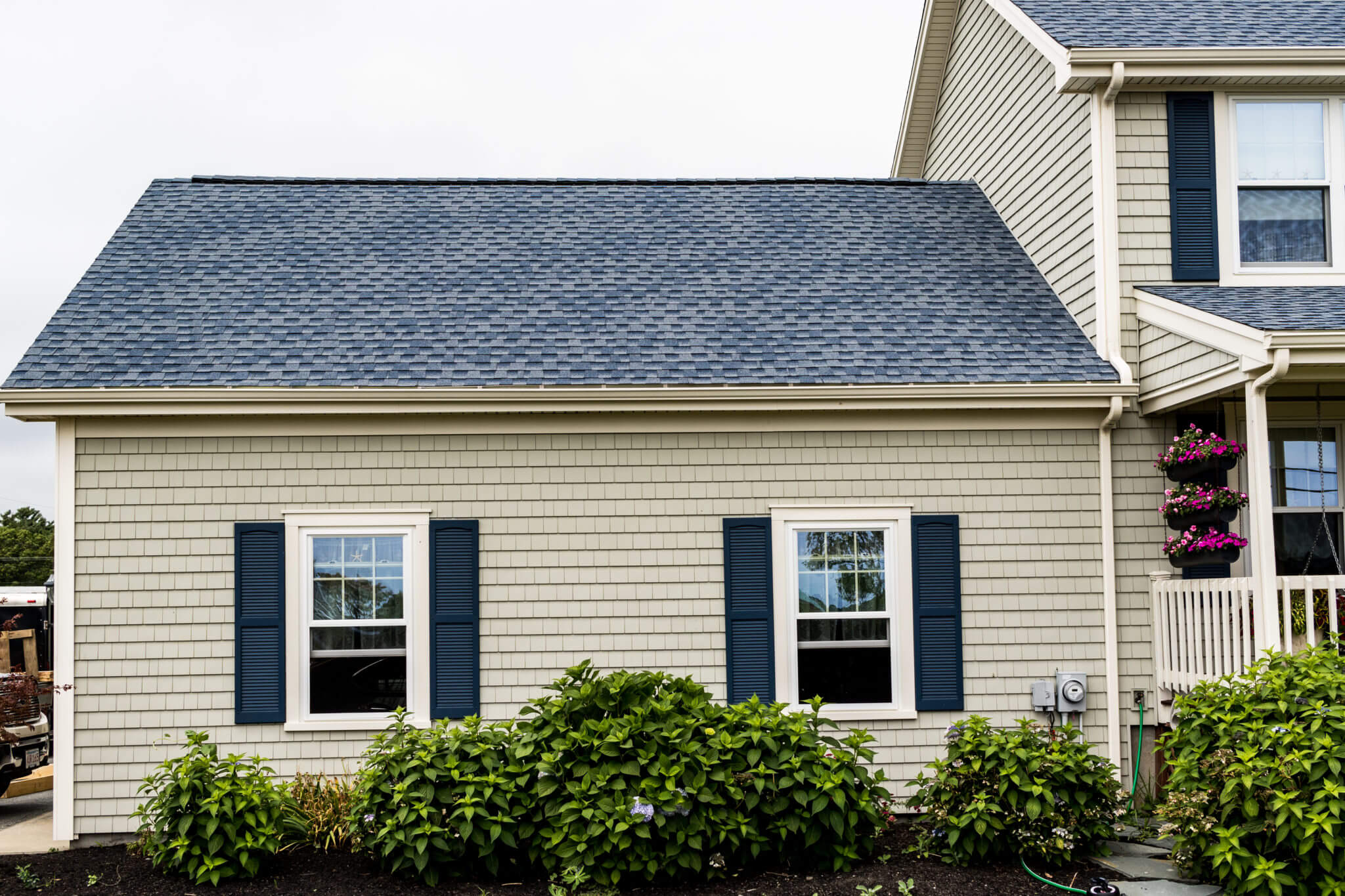 Your home was a big investment; and few things will protect and maintain that investment like a new asphalt roof.
This local roof replacement cost guide is a first step in understanding the factors that determine the price and the installation process of a new roof.
Before starting any project, you should ask people you know for referrals, in addition to reading online reviews (which can't always be trusted). Then it can be wise to get 2-3 estimates from reputable companies in your area. This way you'll have a range of prices and better understanding of what each roofing contractor includes in the cost. Keep in mind that the lowest or highest bid does not equal the lowest or highest quality of work.
Average Price Range
As of 2020, Homewyse (a vendor neutral, comprehensive online reference for home improvement) has determined that the average cost of installing a new asphalt shingle roof in this area is between $5.31 and $7.32 per square foot. This price assumes a 1500 square foot home with high quality asphalt shingles installed by a licensed and insured contractor. It includes removal, haul-away and installation of new roof. It does not include replacement or repairs to sheathing or installation of new ventilation.
Woah, That's a Wide Range!
The main reason for the wide range of price is due to the company installing the roof. Some contractors sell a new roof at a very low cost because they may be the sole owner/installer with low overhead. The problem here is a lack of insurances, credentials, customer service and warranties. Be wary of these contractors, as they typically require 60% of the payment upfront, and may even take the money and never finish your project. Companies at the highest end of the range are typically large, national firms that rely on high-pressured sales to sell at inflated prices. Beware of these contractors too because their prices are unjustifiably high. They have a reputation for treating homeowners like a number and they make warranty claims very difficult to process.
Factors Affecting Price
Bear in mind, prices can vary from the range above, depending on: roof size, roof pitch, roofing materials, type of house, number of layers, property location, need for ventilation, code requirements, and adornments such as plumbing pipes, chimneys, and skylights.
Additionally, the estimate range above does not cover any unforeseen problems that the roofing contractor may encounter during the installation process. For example, the chimney flashing could be leaking and that'll need to be replaced; the roof may have more than the standard 1-2 layers of shingles that would have to be removed to accommodate the new roof; the roof sheathing may be rotted in places and need to be replaced; or a roof may have a very steep pitch that would require more time to replace. Discuss these with your contractor and always set aside an additional budget, just in case.
More Items to Consider – Gutters, Flashing, Fascia, Ventilation
In addition to a new roof, the gutters, fascia boards, flashing and ventilation might also need to be replaced. Inspect these areas and discuss with your contractor. Oftentimes, it's best to handle these items when you replace your roof for the best possible result.
Final Advice
Prices can change, so please use this guide as reference only to get a better understanding of roof replacement costs. Likewise, every contractor is different; make sure you know what is included in your quote, and how the contractor handles and prices unforeseen roofing problems so you can pick the best contractor for the job. Finally, remember, a roof replacement may seem high-priced, but there are underlying benefits that will save you money in the long run, such as preventing costly leaks and increasing your home's value.
If you find you need to replace an old roof, upgrade your windows or doors, or replace your home's siding, we're here to answer your questions and help you protect your home for the future. Contact us for a free personalized estimate.
We're ready to help you get started with your project!
For a free estimate and consultation for your roofing, siding, or windows, call us at 401-438-1499 or email info@marshallbr.com.
Get helpful tips in your inbox
We send one email per month – that's it. Our goal is simply to help you navigate the world of home repairs.