Vinyl Siding Cost: Adding It All Up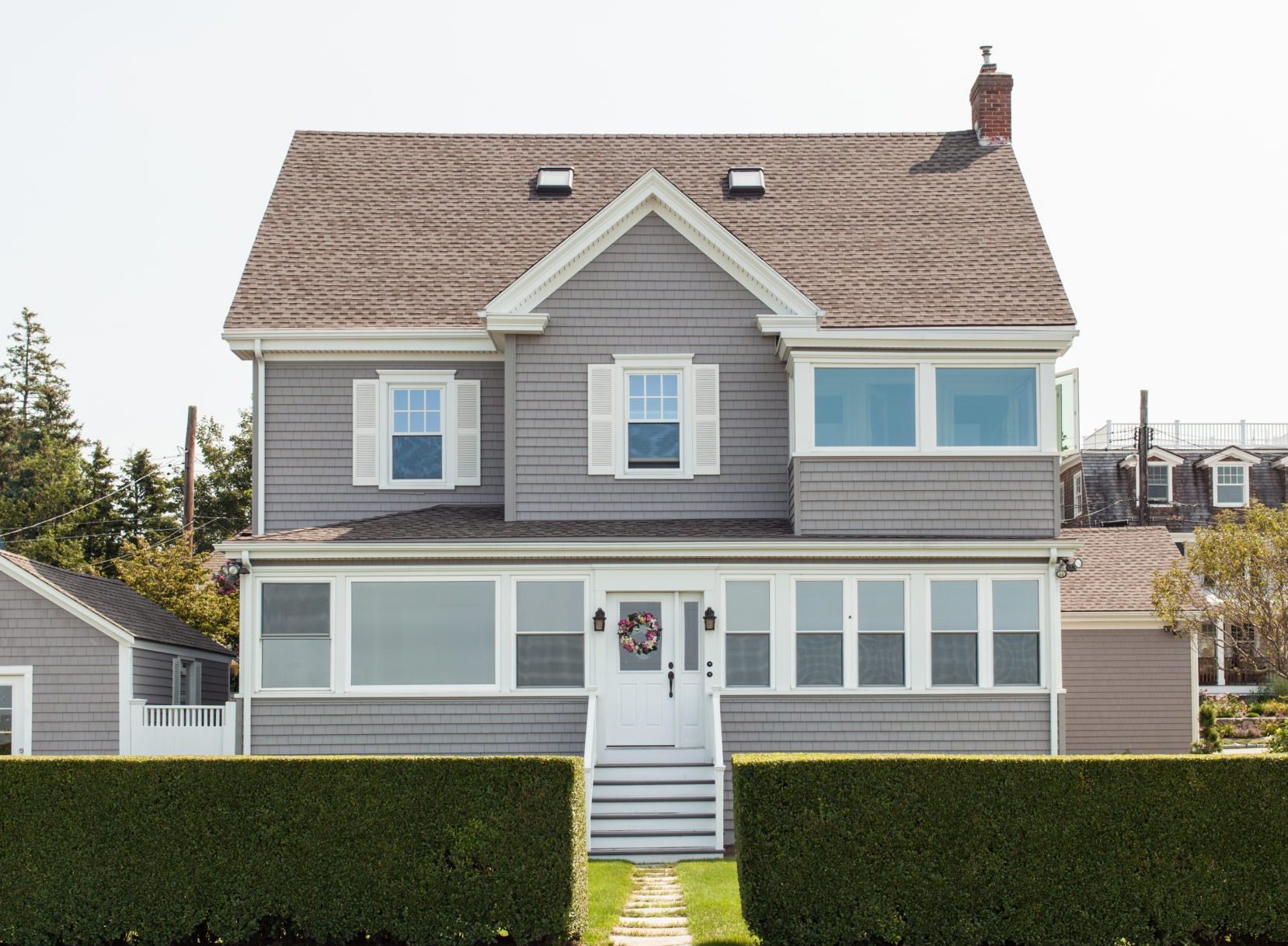 Vinyl siding was introduced to the housing market in the late 1950s, as an alternative to aluminum siding. The goal was to provide a maintenance-free exterior that looked more like real wood. In the early days, it earned a reputation for being "cheap" because it often cracked, faded, and sagged. Fortunately for homeowners, manufacturers like CertainTeed and Mastic have spent the past 60 years refining the durability, performance, and beauty of their vinyl siding products. Today it's hard to tell the difference between vinyl and wood siding, until it comes time to paint or stain the wood. Then the difference is clear: vinyl siding is just a smart choice.
Vinyl siding costs about half as much to install as traditional wood siding, but the savings don't stop there. Eliminating the need to paint or stain every few years helps put even more money back in your pocket. And vinyl is easy to care for. Just a simple spray with your hose is all that's needed to keep it looking great. That's why more and more sophisticated, educated homeowners are choosing vinyl siding.
In fact, as products improved, Tom Marshall, owner of Marshall Building & Remodeling, decided to make the switch from wood to vinyl on his own home. "For me, it was a no-brainer. My house always had real cedar shingles, and every few years they needed care or they'd start to look dry and cracked. I was sick of the upkeep. I didn't want to spend my time tending to my home anymore. I'd rather be out on my boat or playing with my grand kids."
Vinyl siding comes in a variety of styles, including clapboards, cedar shingles, shakes, and vertical panels. Tom chose CertainTeed Cedar Impressions for his home because he wanted to maintain its original charm, while eliminating maintenance. "The Cedar Impressions are just beautiful and that beauty will last a lifetime."
If you find you need to replace an old roof, upgrade your windows or doors, or replace your home's siding, we're here to answer your questions and help you protect your home for the future.
We're ready to help you get started with your project!
For a free estimate and consultation for your roofing, siding, or windows, call us at 401-438-1499 or email info@marshallbr.com.